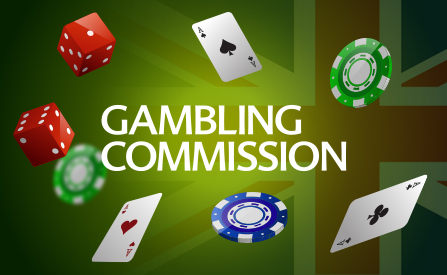 The United Kingdom Gaming Commission (UKGC) has announced that it is starting a new initiative aimed at making gambling safer in the UK.
It is not alone in this project. Namely, it has joined forces with some of the industry's top operators and technology companies in order to make this happen.
Finding a Common Solution:
The UKGC has broken the news that they are soon launching a new responsible gambling initiative. The UK national gambling regulator has acquired the help of the industry's leading software providers as well as…
…technology companies to push this effort to fruition. The companies involved in this are GVC Holdings, Playtech, SG Gaming as well as Sky Betting and Gaming. All of these entities have divided a number of important tasks among them, thus forming action groups.
SG Gaming and Playtech will be covering product design by creating an industry code that would become the standard for future software design. These two companies are looking to create clear guidelines on…
…software design, slot game design, and practices related to game production in general. Additionally, they will also outline practices that are not acceptable. While they are working that angle, Sky Betting and Gaming will invest their…
…efforts into creating optimized advertising technologies that would ultimately help bring the iGaming industry closer to players in a safer, more responsible way. After GambleAware dropped their most recent report, it has become apparent that children and other vulnerable groups were exposed to…
…high volume of online gambling advertisement.
Lastly, there is the group headed by GVC. This group's task is to make sure that all of the VIP programs, including bonuses, gifts, and other simulative measures, are presented in a responsible manner.
Neil McArthur, GC executive director, commented on the new initiative and its implications: "Consumer behaviour and technology are changing so quickly that only a bold and innovative approach will allow us to achieve a reduction in the numbers of people experiencing, or at risk from, gambling related harm. I've been encouraged by the willingness of so many operators to work with us on these challenges. We've set a demanding timetable for progress because we cannot proceed at the speed of the slowest. If rapid progress is not made then we will have to look at other options, as making gambling safer for consumers is paramount."
Following Up Warnings:
This latest initiative comes only weeks after the UKGC has issued warnings to several online casino operators. These companies were caught offering their patrons an option to buy bonus features. In other words, players were able to pay money to access various features…
…of different games without ever having to play standard rounds.
Overall, the UKGC has been moving towards a stricter national gambling policy for over a year now. This regulator is not the only one to call for tighter regulations. Some of the key European markets are slowly following suit. By opting to cooperate with…
…industry leaders, it has shown that they are open for creating a mutually beneficial environment that will work for both the industry and national interests.
Source: "GC targets key responsible gambling challenges with new initiative" https://www.igamingbusiness.com/news/gc-targets-key-responsible-gambling-challenges-new-initiative. iGaming Business.January 20, 2020.
Author: Dusan Trifunovic