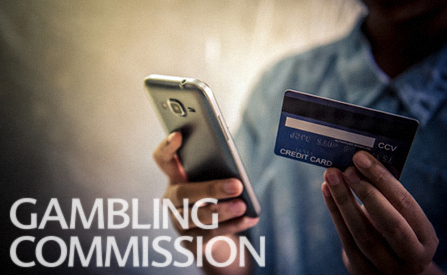 For a certain period of time, gamblers were using credit cards whenever they were using online gambling websites.
Obviously, that didn't seem like a reasonable solution, at least to the UK Gambling Commission, hence they come to a decision to forbid the usage of this payment method.
Thinking Of It Back In 2018:
In March last year, the UKGC was also considering prohibiting this, still, there hasn't been any official announcement.
What initiated this decision now? Namely, just recently, this regulator stated how they want to protect gamblers by incorporating some safer alternatives.
Furthermore, they thought that credit cards should be either banned or at least restricted due to the fact that it would decrease the chances of users going into debt.
They have come to the realization that approximately between ten and twenty per cent of all deposits made to these websites are done by utilizing credit card. This goes to show that around one-fifth of online gambling and gaming in this country was done with money that was lent.
Why Is That A Problem?
Well, it's because some credit card corporations think of these transactions to gambling sites as money advances, which do not come with an interest-free period, require a bigger interest rate and frequently incur a handling fee.
The culture secretary, Jeremy Wright, is planning on having meetings with some of the biggest retail banks, as well as with gambling operators in order to talk about this topic concerning these deposits.
The United Kingdom Gambling Commission is interested in it because they want to make some things clearer and at the same time get more familiar with the statistic and research.
Furthermore, they will be releasing a call for evidence soon and will also collaborate with the Responsible Gambling Strategy Board. If everything goes well, they will either completely prohibit credit cards or they will modify credit card regulation.
Accepting Changes:
According to some reports, approximately one-fifth of online players in this country are utilizing precisely this payment method to place deposits on various online gambling websites.
That seems like a devastating fact therefore, this regulator will probably ban credit cards and in some way force British people to use other payment methods.
On a more positive note, most gambling websites from the United Kingdom have different options when it comes to payment methods, so consumers don't have to worry about that, since they'll be having a plethora of alternatives at their disposal.
What Are Those Other Options?
For instance, e-wallet service has become extremely popular in the last couple of years. Many people are looking for precisely this service.
Moreover, this simplifies the entire process because users can pay without having to enter their bank or credit details.
The most popular company of this kind is PayPal. Besides it, Skrill and Neteller are also extremely popular among the gamblers.
We can expect the UKGC to publish this strategy in April. No one knows for sure they will decide.
Source: "With The Online Gambling Credit Card Ban Hovering In The UK, What Are The Options?" https://europeangaming.eu/portal/latest-news/2019/03/01/40003/with-the-online-gambling-credit-card-ban-hovering-in-the-uk-what-are-the-options/. European Gaming. March 1, 2019.
Author: Tatjana Markovic