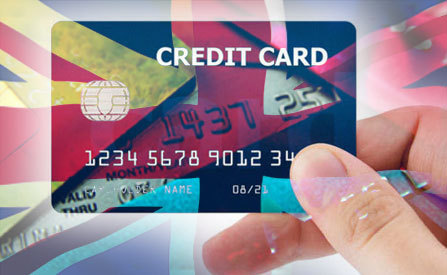 UK Gaming Commission has announced the launch of a twelve-week long consultation regarding the use of credit card gambling.
The said event will take place sometime in…
… mid-August and will include both members of the public as well as other entities that have an interest in this decision.
The Extension of New Regulations:
The use of credit cards in online gambling has been the latest topic of interest for the United Kingdom Gambling Commission.
This comes at the heels of UKGC implementing changes in regulations as well as…
… contracting various organizations to help bring the new national strategy to completion.
Credit card use has been recognized as a major issue that needs to be resolved. The whole affair was brought to the attention of the national regulatory body due to certain casinos failing to properly ID players.
The other problem that was implicated during the brief investigation is the use of borrowed money for gambling purposes.
"Gambling with borrowed money is known to be a risk factor for consumers, so we think there is a need for action. This consultation will help us decide what that action should be," Paul Hope, Executive Director at the Gambling Commission has stated.
With a new national strategy that focuses on addiction prevention as well as treatment of affected players, UKGC sees credit cards as a major obstacle.
Aggressive Solutions:
Some of the proposed solutions were deemed aggressive. The UK Gambling Commission has proposed completely banning the use of…
…credit cards altogether. However, they are still looking into other avenues of approach. Scheduled consultations should yield a solution that works for all parties involved and…
…follows the new national policy.
Increasing Restrictions Across Europe:
The UK is not the only country that has started implementing more aggressive policies when it comes to their national gambling regulations.
Both Sweden and Switzerland have introduced a number of new regulations that were deemed too…
… severe by some. Switzerland had decided to outright ban foreign-based online casinos from operating within their jurisdiction.
The critics of such moves are pointing out that such aggressive moves are doing a lot of damage to the market.
However, with more and more focus on the treatment and prevention of gambling addiction across the continent, there is a strong current within the public who are praising such decisions.
The question remains whether the UKGC will hold off from implementing more similar regulatory decisions in the future, or if this is…
…just the beginning.
One thing stands. UKGC is taking a thorough approach to making these decisions. They have taken on a number of private organizations to assist them.
That means that the UK's national regulatory body is aware of their own limitations and are looking to get a professional opinion on all aspects of the new national policy.
Operators working within the UK market will most likely know where they stand by the end of the year.
Source: "LATEST NEWS UK Gambling Commission to Launch Consultation on Credit Card Gambling" https://europeangaming.eu/portal/latest-news/2019/07/25/51316/uk-gambling-commission-to-launch-consultation-on-credit-card-gambling/. European Gaming. July 25, 2019.
Comment: Looks like UKGC is seriously dropping the hammer with these new rules and regulations
Author: Dusan Trifunovic