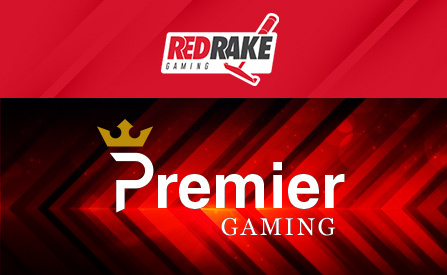 Red Rake Gaming (RRG) continues the momentum created at the very beginning of the year. The company has announced that it has signed a brand new content deal with PremierGaming.
The new deal will give RRG an opportunity to consolidate its position in several key regulated markets in the European region.
Better Market Positioning:
RRG's decision to go live with its latest partner represents the continuation of this company's policy for 2020.
Namely, Red has started the year off strong with…
…several strategic partnership deals and game releases. By partnering up with Premier, they will be gaining new distribution nodes in highly contested regulated markets of Sweden, Finland, and Germany.
This will, in turn, improve Red's position in said markets, making them more competitive. On the other hand, Premier is gaining access to some of the hottest slot games and other gaming content available at the moment. Games such as the Solomon: The King, Gustav Minebuster and many others will be added to this provider's portfolio.
Gustav Minebuster is particularly interesting as this title showcases RRG's cluster slot technology that has broken just about every release record.
On top of that, Premier can also look forward to a number of new releases that are currently in the pipeline.
Strong Presence:
Nick Barr, Managing Director for Red Rake Malta, commented on this collaboration, saying: "We are delighted to be partnering with PremierGaming. We have many synergies together, being regulated market-focused and delivering the best experience for players. The Red Rake Gaming portfolio demonstrates the strength of presence in PremierGaming's key markets, and therefore we are looking forward to working together and building a fruitful relationship."
PremierGaming commented on the deal: "PremierGaming is always looking for great games and innovative experiences to our players. Red Rake is a welcome addition to our portfolio and we have no doubt that they will prove popular with our players."
About Red Rake:
RRG is one of the leading slot game providers in the iGaming industry. The company has a strong tradition of developing new and innovative technologies.
Founded in 2011, Red Rake…
…was initially focused mainly on the social casino side of the business. However, as the company grew, the team behind it decided to move into the real money niche. As a result, they've started working with B2B partners in 2016.
Today, it is a leading authority whose games can be found in every major regulated market. Aside from the advanced gaming content this brand also offers a variety of promotional tools that are available through Red Rake's API.
Source: "Red Rake Gaming partners with PremierGaming" https://www.redrakegaming.com/new/red-rake-gaming-partners-with-premiergaming/. Red Rake Gaming. March 24, 2020.
Author: Dusan Trifunovic