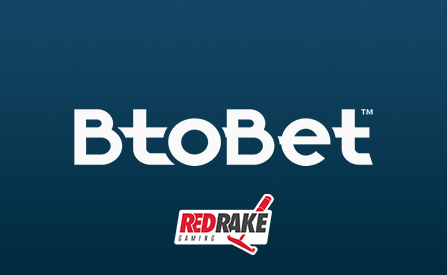 Red Rake Gaming (RRG) is going live with a brand-new content deal this company has signed with BtoBet.
The newly added partner will gain access to the numerous titles…
…in Red's offer, thus adding plenty of diverse content to its gaming libraries. Patrons of the operator's casinos are in for a treat, to say the least.
New Distribution Node:
BtoBet will add…
… over 40 games from RRG's portfolio to its growing library of gaming content. The first batch of slot games will also include the latest releases from Red Rake – Secrets of the Temple and the 1st of the Irish.
The deal with the operator is a part of a larger strategy that this company is working on. Expanding the network appears to be a major part of the said strategy, while the other leading goal is to deliver innovative content and stick to a very challenging roadmap. If everything goes according to the new plan, Red is looking to drop industry-leading content this year and offer its partners a very different type of iGaming entertainment.
Nick Barr, Managing Director for Red Rake Malta, commented on this partnership, saying: "We are delighted to partner with BtoBet and look forward to a great partnership ahead. The partnership will support Red Rake's continued strategy on increasing market share. We are confident our innovative and top-performing content will add value to BtoBet's existing casino offering to complement their existing award-winning online casino solution."
Sabrina Soldà, BtoBet's Chief Marketing Officer has shared her take on the Red Rake Gaming deal. "They have been developing high-quality casino games which will definitely complement our current content offering. We are particularly looking forward to providing our partners in Latin America with some of Red Rake's Hispanic titles, which have been acclaimed as unique and innovative. I am sure that this partnership will bear positive results, especially from a localized betting experience point of view."
About:
RRG is a well-known name in the world of iGaming. The company was founded in 2011 and has since grown to become a leading software provider. With that said, it draws its roots from the social gaming side of the business. The team behind the brand made the decision to cross into the real money niche in 2015. Today, it is releasing highly immersive slot games and distributing them through their massive network of affiliated operators worldwide.
Source: "Red Rake Gaming partners with BtoBet". Red Rake Gaming. June 30, 2020.
Author: Dusan Trifunovic