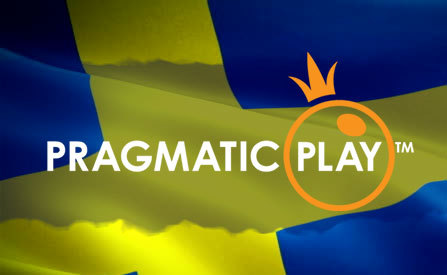 Pragmatic Solutions, the parent company to Pragmatic Play, has achieved success in Swedish regulated markets. Namely, they have acquired certification from Swedish…
… regulatory bodies which allows them to operate in this regulated space. The news comes as a major win for this company and a recognition of their recent efforts.
Conquering the Nordics:
Pragmatic Solutions has been looking forward to working in Sweden as that is one of the key European markets. With a large number of their…
...top tier online casino operators and other clients expressing interest in entering this market, Pragmatic has had the right kind of incentive to engage Swedish regulatory bodies and start the certification process.
The newly opened territory is particularly exciting for Pragmatic as it gives them the opportunity to offer the renowned PAM platform services to a whole new market.
Mark Woollard, Pragmatic Solutions' Business Development Director, said: "This latest certification shows the platform is capable of developing in an agile and effective manner when a client requests a new territory. Sweden is of strategic importance to many of our clients and we are excited that our platform is able to serve their needs moving forward. There has been a lot of stand-out progress for the platform in 2019, and this latest certification adds more weight to that progression."
What is PAM?
PAM is one of the leading iGaming platforms in the industry that offers a painless and intuitive way for operators to manage content, slots and many…
…other aspects of their online casino business.
Pragmatic takes pride in this platform's ability to deliver a flexible framework that integrates a large number of important tools in a package that is easy to manage.
Their clients can look forward to over 250 different APIs and a complete UI with a powerful CMS that is easy to navigate.
Aside from the technical benefits of the platform, PAM offers security. Pragmatic keeps all of the data on secure servers which…
…greatly reduces the chances of unauthorized access to sensitive information.
The most recognized strength offered by PAM is its ability to scale with ease. Casino operators will get the same quality of service whether they have 20,000 or 100,000 players online at any given time.
About:
Founded in 2013, Pragmatic Solutions has strived to create a whole new environment for iGaming services, that could keep up with the growing markets. They were quickly…
…noticed in the industry and have gained quite a reputation. Their key to success was recognizing that most of the industry was running on software that was repurposed. As such, they started building…
…a niche platform capable of meeting all of their standards. This task was started in 2016 when Pragmatic partnered up with a select group of operators. Together, they tweaked and fine-tuned the features of the new platform until 2018 when…
…the company decided to go live with their services across the board. Right off the bat, the new platform was a success, launching this company into success.
Source: "COMPLIANCE UPDATES Pragmatic Solutions Earns Swedish Certification" https://europeangaming.eu/portal/compliance-updates/2019/08/02/51858/pragmatic-solutions-earns-swedish-certification/. European Gaming. August 2, 2019.
Author: Dusan Trifunovic