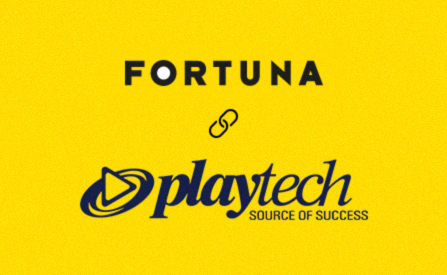 Fortuna, one of the leading betting and gaming operators in Easternand Central Europe, has announced that it will be adding its sportsbook services in Poland to the Playtech's IMS Platform.
This migration is the last in the line of similar decisions this operator has made in recent months.
Centralization of Services
Fortuna's decision to migrate its Polish sportsbook services onto the Playtech IMS Platform represents the final stages of a much larger plan put in motion by this operator.
Being one of the largest…
…players in the betting game when it comes to Eastern and Central Europe has put Fortuna against serious competition. Such a competitive environment has prompted the brand to constantly seek new ways it can improve the user experience, improve player acquisition, and retention.
One of the avenues they have been exploring is the centralization of services, especially when it comes to sports betting. Namely, this company has already launched its omnichannel platforms in cooperation with Playtech in the Czech Republic and Slovakia.
On top of that…
…it has been working towards further integrations in Romania and Croatia – two regulated markets that have been recognized as potential hotspots in the future.
Both brands have been working closely together ever since the two partnered up in 2016. Since then, Fortuna has grown to become one of the leading operators in this part of Europe. As a result, Playtech has joined them for the launch of their first online casino in the Czech Republic.
Press Statements:
Per Widerstrom, CEO at Fortuna Entertainment Group, shared a comment on the new development: "Our strategic partnership with Playtech continues to be integral to our growth plans, as well as our successes so far. This migration will offer Polish customers a leading user experience, and more broadly it confirms our omnichannel leadership in Central and Eastern Europe."
Shimon Akad, Playtech chief operating officer, added: "This is just the latest step in what continues to be an impressive growth trajectory for Fortuna, and we know there is a lot more to come. As well as highlighting the power of Playtech One as a solution for licenses, this is also a prime example of how Playtech can be the technology provider of choice for companies as they expand and build their offerings in new markets."
About Playtech:
Playtech is one of the largest software providers known for its high-quality slot games. The company also offers other content as well as services aimed at B2B partners.
With a growing...
…portfolio of quality titles, it quickly rose through the ranks in the iGaming industry. Soon enough the team behind this brand started looking into operating their own platform which came to be known as the IMS Platform.
Source: "Fortuna launches Polish Sportsbook on Playtech's omni-channel platform" https://www.playtech.com/news/fortuna-launches-polish-sportsbook-playtechs-omni-channel-platform. Playtech.May 7, 2020.
Author: Dusan Trifunovic