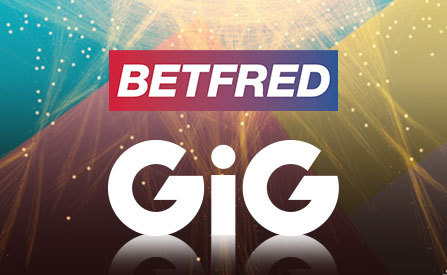 Betfred, a tier-one operator from the UK, has officially joined the Gaming Innovation Group's Comply platform. GiG's tool for marketing compliance screening…
…has seen an uptick in new partners following the increase in marketing regulations across various markets around the world.
Responsible Advertising:
GiG was one of the first companies to introduce a marketing compliance screening tool that would make sure that operators were well within the regulations and restrictions enforced by various regulatory bodies. The tool, conveniently named Comply, comes in the form of an application that quickly scans the internet making sure that all advertising related to a specific operator is within the regulations.
Being one of the largest and most respected operators in the United Kingdom, Betfred has decided to become a partner with GiG and gain access to Comply.
This move comes at the heels of the United Kingdom Gaming Commission tightening regulations and gambling laws across the board. With several other operators already finding themselves on the receiving end of UKGC's penalties for unauthorized advertising, Betfred's decision comes across as expected.
This online casino operator has ensured that their current advertising campaigns are in the green. GiG's Comply tool is reinforcing the reputation of this company as an entity that has much more to offer to the industry aside from high-end slot games.
What the Reps Had to Say:
Richard Brown, Chief Executive Officer at GiG, has offered a statement regarding the new deal: "We are delighted to have partnered our technology with tier one operator Betfred. It's a clear sign that Betfred is continuing to take affiliate compliance seriously, and we are proud to be contributing to their efforts."
Adele Farrell, director of compliance at Betfred, says: "Protecting players and abiding by regulations has never been so important – so we are happy to be working with GiG Comply. At Betfred, we want to ensure that our affiliate partners are working in a responsible and compliant way, and GiG Comply is the most effective and efficient way for us to monitor the content they are publishing for our brand."
About GiG:
The technology company provides the iGaming industry with a variety of tools and gaming content. It also offers a cutting-edge, cloud-based service and covers a wide spectrum of iGaming products with six customer-facing brands and a powerful development team comprised of industry veterans.
Being dedicated to new technologies and the overall advancement of the niche, the firm has become one of the authorities in the industry when it comes to back-office solutions and other support services.
This company has offices in Malta, Spain, Norway, Denmark, Gibraltar, and the USA.
About Betfred:
Established in 1967, the brand is one of the leading bookmaker services in the United Kingdom. Although their main operations are rooted in sports betting, it opened up a digital platform in 2004 which covers online casino content and much more. Over the years, this brand has grown to become one of the UK's most trusted bookmakers.
Source: Official Press Release "GiG adds Betfred to GiG Comply's partner portfolio" https://www.gig.com/news/gig-adds-betfred-to-gig-complys-partner-portfolio/. GiG. September 11, 2019.
Author: Dusan Trifunovic