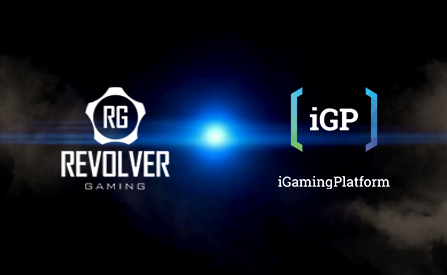 Revolver Gaming and iGaming Platform (iGP) have announced that they've signed a content deal. As a part of the new deal, the former will open up its content to their new partner and…
…officially join this company's content aggregation system called, GameHub. This means that current and future releases from the developer will be available to GameHub users from now on.
Reaching New Markets:
Revolver, a software provider based in the United Kingdom, has officially joined the GameHub content aggregation platform that was created by iGP. The two companies have signed a content deal that will open up the supplier's entire…
…portfolio of games and make them available to operators associated with iGP's GameHub. This means that the UK brand will reach new players in some of the most competitive regulated markets and have them try out slot game titles such as Lotto Lucky, Multiplier Man and The Big Deal.
This is a major move for the team as iGP's GameHub platform works with approximately 300 operators in over 80 countries. That is a massive boost to this provider's already impressive distribution network.
Exciting Venture:
Ryan Lazarus, CEO at Revolver, offered a comment regarding the new content deal: "We are delighted to have partnered with such a forward thinking platform and look forward to seeing our games go live with new operators and their players across diverse territories."
Phil Pearson, Head of Sales at iGaming Platform, commented on the partnership as well: "Signing Revolver gaming was definitely not a shot in the dark. To us to have a growing slot company with the quality of games Revolver has, is very much a "Big Deal". Since meeting at various trade shows around the world I am very glad we made this partnership happen, and I look forward to promoting the games across all our verticals. We are fired up for the launch, and we really hope we can shoot Revolver games to as many of our clients and partners as possible."
iGP affiliated online casinos and other partners will gain access to the new content as soon as the transfer of software is completed.
About Revolver Gaming:
The software provider based in London is specialized in producing high-end content for the iGaming industry. The team that drives the brand forward…
…is dedicated to creating games that match the needs of the players and offer innovative features. Aside from this, it also runs a proprietary platform called Revolver RGS that enables partners to easily and effortlessly…
…integrate this company's content into their existing infrastructure. With licenses to operate inMalta and the UK, it singlehandedly covers a variety of competitive markets around the world. It is looking to expand their distribution network by finding reliable partners…
…both among operators as well as other providers who run their own content aggregation platforms.
Source: "Revolver Gaming seals iGaming Platform partnership" https://revolvergaming.com/news/revolver-gaming-seals-igaming-platform-partnership/. Revolver Gaming. January 14, 2020.
Author: Dusan Trifunovic