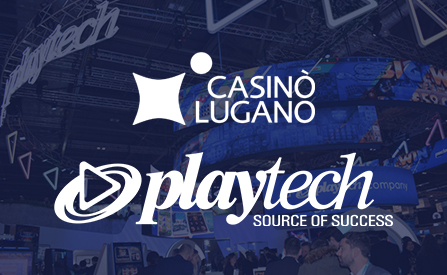 Online gaming casino provider, Playtech, has announced a partnership with Swiss operator, Casino Lugano, to launch its products and software as the group seeks to gain a foothold in a fast-growing market. A multi-year collaboration with the Swiss4Win.ch, Casino Lugano brand, makes it the first platform in the Italy and Switzerland area to connect online content solutions directly with Playtech. Casino Lugano SA becomes the provider's new long-term affiliate, and they keep increasing its influence in the Swiss market. This deal for follows the developer's first live casino studio in Michigan and the United States is viewed as a key market.
Pleased to Partner with a Leading Casino Provider:
Fast-growing online market in Switzerland is a great opportunity for Playtech to supply its popular content, especially their impressive live casino content, which has proven popular among the punters around the world!
Shimon Akad, Chief Operating Officer of Playtech, commented:"The continued growth and development of Switzerland's online casino market in the last few years makes it an exciting growth area for our Casino and Live Casino offering. Live Casino is a key product vertical for Playtech, and we look forward to working with Casino Lugano to deliver our data driven, omni-channel IMS platform which can help drive the growth of the country's emerging online market.
Gianmaria Frapolli, CEO and Board Member of Casinò Lugano SA, added:"We are excited to partner with Playtech and bring the success of Casino Lugano into the online market. Playtech's industry-leading software and expertise will help deliver a sustainable and innovative online casino experience to our customers as we enter the online market for the first time.
More on the Software Developer:
Playtech is a leading online casino operator which has been operating in the online industry since the beginning of the online gambling era. This brand was born in 1999 and has massive experience and extensive knowledge. It is mainly focused on the production of software for casinos, bingo, video poker, slots, scratch cards, mobile games, and arcade games. The brand was established by Teddy Sagi and the team of experts in the field of casino, software development, and multimedia in Estonia and has since earned a reputation as a leading casino provider worldwide. Its first casino product was released in 2001 and since then,it has produced over 500 slots and its titles are available in more than 44 countries in 280 casinos around the world.
Source:"Playtech partners with Casinò Lugano SA in Switzerland". Playtech. March 30, 2021.
Author: Ivan Stefanovic