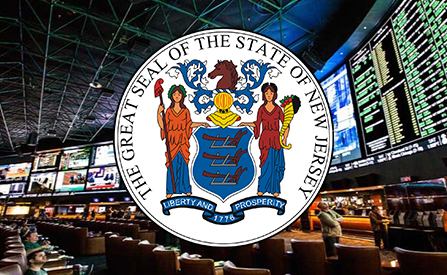 Sportsbook and online casino operators from New Jersey have marked a significant increase in traffic compared to the same time last year. The higher total handle…
…has allowed the state to stay well above the national average, even surpassing Nevada.
Faster Than Expected Growth:
Jersery is becoming the leading US state when it comes to sportsbook betting, but also online casino traffic. Compared to August of 2018, the total handle for this state has almost tripled in size. Such an uptick in…
…sportsbook traffic has made the state of New Jersey leading legal sports betting jurisdiction in the nation.
Dustin Gouker, the lead sports betting analyst for PlayNJ.com, has offered a comment on this news: "New Jersey has successfully managed to shrug off competition and continue to grow, and at a faster rate than initially expected. With new operators launching in September and the NFL season in full swing, New Jersey's upward trajectory should continue, even as neighboring Pennsylvania expands online sports betting."
With the overall handle of $293.6 million in bets for August of this year, NJ is tracking a 17% increase compared to the same time last year. Even though college football season has just kicked off, which would explain some of the gains, such a dramatic increase in bet volume has put this state well ahead of the competition.
Eric Ramsey, the online gambling analyst for PlayNJ.com, further clarifies: "By injecting $30 million in tax revenue in just over a year, there can be little question that sports betting has been an unqualified success for New Jersey. With a more mature industry ready as football gets into full swing, the next few months could show dramatic gains, too."
Online Casinos Setting New Revenue Records:
Sportsbook betting isn't the only improvement in NJ's gambling scene. Online casino operators have noted a 66% increase in revenue compared to the same time last year. The $41.1 million record in August is most likely going to be…
…broken by the end of the year seeing how the market has shown immense interest in online slots and other online casino content.
Ramsey further adds: "Bettors' thirst for online casino games in New Jersey seems to be unquenchable, and could feasibly generate nearly $500 million this year. It's conceivable the launch of online gambling in Pennsylvania could slow the momentum in New Jersey, but right now we're seeing no signs of the growth letting up."
These numbers work in favor of New Jersey coffers as the state has netted $6.2 million in tax revenue from online casinos alone. Overall, this state and its citizens have gained $230 million ever since online casinos opened their doors in 2013. Speaking of which, Golden Nugget maintains pole position with over $15 million of revenue generated in August. The next closest casino is the Resorts Digital with $7.5 million in revenue, which only outlines Golden Nugget's overwhelming success.
Source: Miller, George. "New Jersey bettors flock to sportsbooks, online casinos in August" https://europeangaming.eu/portal/sports-betting/2019/09/13/54157/new-jersey-bettors-flock-to-sportsbooks-online-casinos-in-august/. European Gaming. September 13, 2019.
Author: Dusan Trifunovic