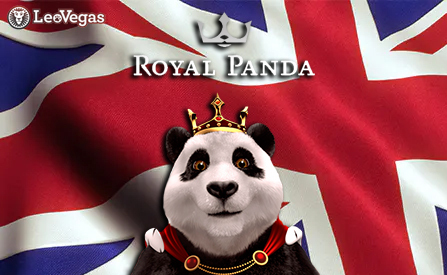 LeoVegas, a prominent gambling operator has announced that they will be pulling their Royal Panda brand from the UK market.
This isn't the first brand that has decided to leave this once competitive market. The operator is expected to cease all operations by January 31.
Brexit and Strict Gambling Regulations:
LeoVegas, one of the larger online gambling operators in Europe, has decided to leave the UK by pulling their Royal Panda brand from this country's markets. This decision came after the company has…
…assessed that newly issued changes to the UK's gambling laws have proven to be too much for this operator. The company has found that meeting all of those regulations is simply not worth it, especially considering that…
…the United Kingdom Gambling Commission plans on adding even more changes in the future. The online venue has informed customers that its brand will shut its doors on January 31. Players will still be able to place bets until January 20.
What Customers Should Expect:
The operator will void all bets placed on events scheduled to occur after January 31. The casino has issued a notice that it will get in touch with customers who have already made such bets, in order to find a suitable solution.
Officials from Royal Panda have urged players to withdraw funds as soon as possible, even with a relatively generous deadline already in place. Those who try to make a withdrawal after January 31st won't be able to do so.
Royal has issued a brief statement for their customers: "We'd like to thank you for playing with Royal Panda, remind you that you should withdraw your cash as soon as possible, and wish you every success in the future. As part of the LeoVegas Group, we thoroughly recommend you check out LeoVegas.com, who provide a fantastic alternative for players seeking an entertaining casino experience."
This operator isn't the only one who has decided to leave the UK following the realization of Brexit. Namely, Max Entertainment has done the same thing, deciding to focus its efforts on other regulated markets across Europe.
With the Tory government announcing a review of the 2005 Gambling Act, it is expected that many more brands will follow suit. The situation in the UK depicts a regional trend…
…of stricter gambling regulations that is also present in Sweden, the Netherlands and other competitive markets in this area.
About LeoVegas:
LeoVegas is a Swedish based provider of online casino games, table games and sports betting services. The company was founded in 2011 and has since grown to become…
…one of the leading names in the European region. It acquired Royal Panda in 2017 in an effort to expand their reach in various regulated markets. With a strong focus on the Nordic region, LeoVegas has proven that their quality of service meets the strict demands of these competitive markets.
Source: "LeoVegas pulls Royal Panda brand from UK" https://www.igamingbusiness.com/news/leovegas-pulls-royal-panda-brand-uk. iGamingBusiness.January 8, 2020.
Author: Dusan Trifunovic