With so many different types of online casino bonuses, it is sometimes hard to define what would an ideal one look like. Players mostly complain about too low amounts to cash out, so let's say "the best of the bests" would be a promo with no limits for withdrawals imposed.
Are no max cashout casino bonuses the real thing?
Yes, casinos do offer them, but they are not as abundant as bonuses with limited withdrawal amounts. The reason is simple, players could easily start abusing such generous offers, and the gambling site itself would be losing huge piles of money.
To make both sides happy, a balance is needed, preferably in form of well-explained Terms, which leads us to one significant thing- it is of vital importance to get acquainted with all the rules related to that bonus. Those huge blocks of text are far away from being an interesting and action-packed reading material, but they do contain lots of useful information.
Is Max Cashout the Same as Withdrawal Limit?
As the name itself explains, no max cashout bonuses don't have limits on withdrawals. A punter can withdraw all the winnings derived from such rewarding deals. Of course, withdrawal is possible after wagering requirements are met.
However, upon trying to cash out some notably high amount of money generated from a bonus offer, a player encounters quite an unpleasant surprise- it's impossible to cash out the full amount.
How come, if an offer was described as a no max cashout bonus?
That's because a casino has daily, weekly and monthly caps on withdrawable amounts. For example, a player is allowed to withdraw $2,500 per day, $5,000 per week, or $20,000 per month (or equivalent amount in any other currency). If the winning was $3,000, and a player can cash out $2,500, what happens with the rest of the money? Does the casino forfeit it?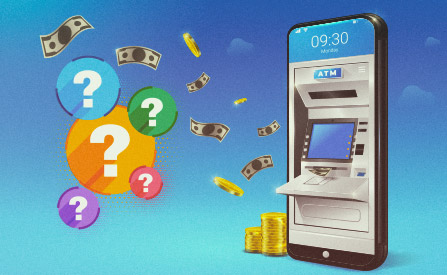 No, absolutely not. In such situations, winnings are divided into installments, which means that a player will be able to withdraw $2,500 in one day, while the rest will be paid out the next. Progressive jackpots are often excluded from such limits. As a matter of fact, they are in most cases restricted from playing when a punter has an active bonus anyway.
So, no max cashout means that there are no caps on the permitted amount to cash out, while withdrawal limits determine how much money a player can request from a casino per day, week, or month.
How Do Wagering Requirements Affect Bonuses?
Having in mind that the majority of promotional packages do come with some mandatory playthrough, it is necessary to have a good understanding of how they work. Let's say there's a bonus of $20 on a deposit of $10, with wagering requirements of 40x.
BONUS: $20 x 40 (WR) = $800
DEPOSIT+BONUS: ($10 + $20) x40 (WR) = $1,200
As you can see, there's a difference between calculating the amount of wagering requirements. If both deposit and bonus money are taken into account, a punter needs to play through a slightly higher amount of money. In case of a no deposit bonus, logically, only the amount of bonus is calculated.
Anything between 20x and 50x is seen as acceptable and not impossible to meet. Playthrough requirements that are above 60x are classified as high and are not always easy to complete.
Making the situation even more difficult is the limited timeframe. For example, the promo can be limited to 24 hours duration period, which does make it challenging to complete, especially if the rollover is above the average.
Is there such thing as a bonus with zero wagering?
Yes, it is possible to find online promotions with no WRs at all, but those mostly come with limited withdrawals. You can even find a no deposit casino bonus that has no rollover requirements, but cashout limits are usually really small on such deals.
Are All Payment Options Suitable for Higher Withdrawals?
Now that you understand the difference between max cashout and caps established by casinos themselves, there are some other limits we need to discuss.
We did say no max cashout, but we didn't say no limits at all, did we?
Each payment provider has the right to determine how much money a consumer can transfer from point A to point B. Such limits are not only in regards to transactions connected with online casinos but in general. They are part of each company's individual policies on amounts.
Cryptocurrencies and bank transfers allow you to withdraw larger amounts of money. In case of Bitcoin, Ethereum, and other crypto assets, such transactions are instant and have no fees. With bank transfers, players need to wait up to 10 business days and are usually charged higher commissions.
E-wallets are a good choice too, as they have a relatively short processing time. Fees are either small or non-existent. Finally, credit and debit cards have the lowest limits, and can sometimes take up to a couple of days to get processed. That makes them the least preferred choice for no max cashout bonuses and higher transactions in general.
Mobile payments are convenient, which is one of the top reasons why consumers love them. However, phone providers usually allow deposits but have no withdrawal option, in most cases. Therefore, you can use your mobile phone to cash out via crypto, e-wallets, bank transfers, or cards connected to the phone, but you cannot withdraw via your phone provider.
Don't forget ID verification, this is often asked not only by a no deposit casino, but a gambling website that offers other types of deposit-based campaigns as well.
Closing Comments
If we were to think of the worst possible representation of a bonus, it would be a deal that has high wagering requirements, a short timeframe to complete WRs, and a low maximum cashout limit (or even worse, a non-cashable bonus). When all these components are found in one promo, then even a seemingly generous bonus offer becomes absolutely worthless.
Remember that just because something is classified as a "freebie" it doesn't mean that it's worth your time, and money. On the other hand, a bit of analysis can help you make the most of an offer, and end up cashing amount noteworthy sums of money.
Therefore, always take time to go through Terms and pay particular attention to the small print, because that's where some essential details are often hidden.
Gamble responsibly!