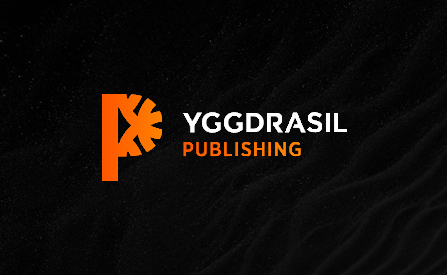 Yggdrasil, one of the largest software providers from the Nordic region, has announced that they will be opening a brand-new division of their company called, Yggdrasil Publishing.
The new division represents a game-changing concept for the industry and is likely to completely alter the way software providers operate.
Spearheading the Change:
The Swedish software provider, has decided to start the new decade with an innovative effort that could prove to be a real game changer for the industry. The company has decided to launch a publishing division called Yggdrasil Publishing. The new…
…wing of the company will be tasked with offering complete B2B gaming solutions. In other words, aspiring online casinos will have access to all the tools needed to build, create and offer a fully operational B2B business.
One of the ways the developer is looking to achieve this is by franchising the entire business. Everything from their current content portfolio and gamification tools, to Game Adaption Tools and Interface product, will be up for grabs. The idea is…
…to allow partners to license any and all services or products that Yggdrasil offers, thus having complete access to this company's entire eco-system.
An ICE Showcase:
The new division is set to be unveiled at ICE London 2020. So far, we know that Björn Krantz will be heading this division.
Krantz, Head of Publishing, offered a brief comment regarding the new division: "We are really excited to showcase our new Publishing business which will give operators, studios and suppliers all the tools, tech and knowledge to take control of their content production and distribution and create unique player experiences. This is a ground-breaking global licensing business that significantly changes our and the industry's approach to content creation, publishing and distribution. In a very short space of time we have become well-known for our highly innovative online gaming content, platform and software solutions but we are now taking this to another level altogether."
About the Brand:
Yggdrasil is one of the most popular software providers from the Nordic Region. Founded in 2013, this Swedish content creation powerhouse has…
…delivered some of the most advanced slot games the market has seen so far. The team driving the brand forward is known for their attention to detail and the ability to recognize what the market wants. Aside from running what is arguably…
…a massively successful slot development studio, the supplier also works with a number of other 3rd party providers who have agreed to develop exclusive titles for this company. Over the years, the company has…
…won a myriad of awards, thus being recognized as one of the leading names in the iGaming industry. Their decision to go into franchising is promising to completely change the way the industry works as it adapts to constantly evolving markets.
Source: "Yggdrasil offers keys to its kingdom with new Publishing arm" https://www.yggdrasilgaming.com/news/key-kingdom/. Yggdrasil Gaming. January 20, 2020.
Author: Dusan Trifunovic