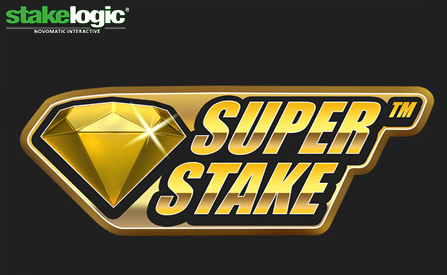 Stakelogic, one of the premier software providers in the iGaming niche, has rolled out a new set of special features for their slot games.
Called Super Stake, the new features allow players to potentially double their bets at any while playing their favorite slots from the developer.
Entertainment on a New Level
Stakelogic, a company with offices in the Netherlands and elsewhere, has released a new in-game feature that is promising to seriously improve the player's experience. Named Super Stake, the new feature…
…will allow players to place side bets as they spin the reels. By doing so, they might potentially double their winnings. On top of that, by placing a side bet with Super Stake, there's a good chance that players will win a high pay-out spin approximately every 35 spins.
This company has already selected the first batch of titles that will showcase the new feature. Slot games from this list include The Expendables Megaways, Gods of Death, Dragons and Magic and Runner Runner Megaways.
As an example of how the new feature works, we can look at the following scenario:
When a player puts $1 per spin and triggers and enables the Super Stake feature, the game will put another bet of $1 on the side. This essentially doubles the number of bets being made at one time.
Once the feature is triggered, players will experience one of the game's bonus features that bring massive prizes. In the case of The Expendables Megaways slot, Super Stake will trigger 175 wild symbols that will cover the entire reels.
Stephan van den Oetelaar, CEO of Stakelogic, has commented on the new feature stating: "Super Stake is another ground-breaking slot feature from Stakelogic and we believe it will be an absolute game-changer for operators and players. Super Stake takes the excitement and anticipation of playing online slots to the next level, with the players waiting for that monster win to land at any moment. We believe it will be hugely popular with players and will ultimately drive playtime on our titles, boosting revenues for our operator partners."
The developer's new feature will slowly be added to their slot games and thus available through their network of affiliated online casino operators.
About the Brand:
Stakelogic is a premier software provider that takes pride in designing and delivering advanced gaming solutions for the iGaming industry. The company is known for its revolutionary Slots 360 technology that have put this brand on the radar and allowed them to stand out from their main competitors. The team is constantly working on improving their product through advanced algorithms and math models.
By designing new special features, the supplier is ensuring that its users and clients alike are treated with the latest and greatest in the iGaming industry.
Source: "STAKELOGIC LAUNCHES LATEST INNOVATION, SUPER STAKE" https://stakelogic.com/stakelogic-launches-latest-innovation-super-stake/. Stakelogic. February 26, 2020.
Author: Dusan Trifunovic