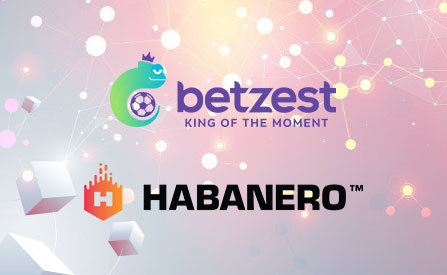 Betzest, one of the rising names in the online gambling industry, has signed a content deal with Habanero that will open this operator's offering…
…to brand new titles. The developer's innovative approach to iGaming content has made them an attractive partner.
Innovation in iGaming Content:
Betzest has been on a steep path of expansion when it comes to their content offering. Ever since it was founded in 2018, this company has been on the path of growing their influence among players in key markets, as well as growing their share of said markets. Partnering up with some of the best online slot game providers has proven to be a viable method of reaching said goals.
The addition of the supplier's games to their network of partners has allowed this operator to treat their patrons with instant classics such as London Hunter, Presto, Koi Gate, Zeus Slot, 5 Mariachis, Queen of Queen, and many other…
…slot games that have brought the brand positive reviews. On top of offering hot content, this young operator has recognized the fact that Habanero is on the cutting edge of new technologies.
With unique features that give casinos more control in directing how their clients experience online gaming, this software provider is offering new options to operators who value innovation.
Since the operator is looking to stay on top of the competition, having such a strong partner at their side means that they will have access to fresh, engaging content that will improve player acquisition as well as retention. On the other hand, Habanero Systems is becoming a part of what is arguably the fastest growing online casino enterprise around at the moment.
Betzest is looking to spread its reach and tap into new markets, which makes them a valuable asset to have as a software provider.
Marius Filip, Founder/CMO, has commented on the new deal, saying: "With the great quality of Habanero games we will offer our players the very best content and we are very excited to see how our casino players react to these fantastic games.
We've had an incredibly successful 2019 already with a significant collection of new games on the way, I'm confident the best is yet to come."
About:
Betzest is one of the youngest and fastest growing online bookmakersand casino operators. Founded not even a full year ago, this company was designed from the ground up to offer a better user experience than and to accumulate the best content iGaming niche as a whole has to offer. The company was founded by a group of industry veterans whose cumulative experience measures in decades.
So far,the company has covered a wide spectrum of services related to online gambling. Everything ranging from slots, bookmakers, sports betting, to live casino can be found in their offer.
Despite being active for not even a full year, the operator has managed to establish itself as one of the leading brands in this segment of the market.
Source: Miller, George. "Habanero releases Wizards Want War!" https://europeangaming.eu/portal/press-releases/2019/09/30/55266/habanero-releases-wizards-want-war/. European Gaming. September 30, 2019.
Author: Dusan Trifunovic