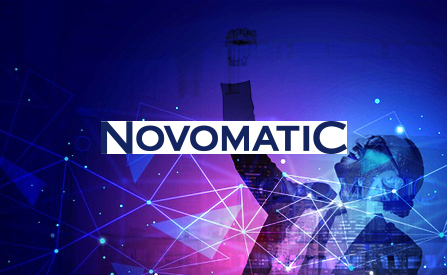 NOVOMATIC has been awarded Casino Supplier of the Year award at ICE London 2020. This is its third such award…
…that it has received in as many years. The company has been recognized for its efforts in the iGaming industry as well as its content quality.
3 Consecutive Years of Excellence:
The supplier of iGaming content has just been recognized for another year of excellence. Much like most of the industry, this slot, and casino gaming content provider…
…was present at ICE London 2020 – the iGaming industry's most prestigious event of the year. Despite fierce competition, it was once again awarded the 'Casino Supplier of the Year' award.
The winner was announced at an official ceremony held in the Hippodrome Casino in London, United Kingdom. The panel of over 50 industry experts from all over the world has judged some 175 nominated candidates across 16 different categories. Coming on top despite having some of the top providers pitted against you is a testament to NOVOMATIC's dedication to quality.
However, this year's award is special. On one hand, the developer has scored a hat trick as this is the third consecutive award of this type they've received. On the other hand, the award comes right as…
…this company enters its 40th anniversary year.
Harald Neumann, the CEO of NOVOMATIC has offered his take on this event: "To us, being named 'Casino Supplier of the Year' for the third year in a row is a very special confirmation of our achievements as a reliable and innovative international technology provider. We could not have hoped for a better start to our 40th anniversary year."
NOVOMATIC's presence in the industry has been solidified as the company continues to thrive. Fans of their gaming content can experience some of the most innovative games in…
…various online casinos found operating in key regulated markets. Thanks to its high standards of quality, the brand has become a household name in the iGaming community.
About the Supplier:
NOVOMATIC Group is one of the largest software companies in operating within the iGaming industry. Founded in the 1980s, the company grew to become a massive enterprise…
…that employs over 30,000 staff all over the world. The Group is involved in all facets of the iGaming industry.
Its subsidiary Greentube is known for delivering innovative slot games and developing new technologies related to this niche. As a whole, it offers a massive portfolio of gaming productsand services to its customers.
These include land-based gaming products, various management systems, and back-office solutions, as well as cash management services. Despite its current status, this company is constantly looking to expand its reach and solidify its position in various key markets around the world.
Source: "NOVOMATIC scores hat trick as "Casino Supplier of the Year" https://www.novomatic.com/en/explore-novomatic/press/press-releases/novomatic-scores-hat-trick-as-casino-supplier-of-the-year. Novomatic. February 6, 2020.
Author: Dusan Trifunovic