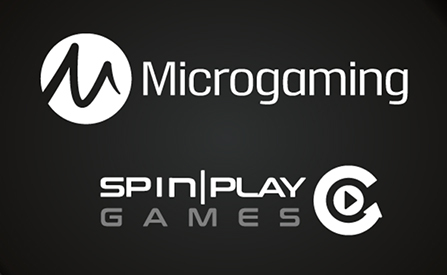 Microgaming, one of the largest software providers in the industry, has just expanded its network withanother fresh name – SpinPlay Games.
The company…
…is looking forward to working with SpinPlay, offering this up and coming provider a chance to show what it can do.
Working with Rising Stars
Microgaming is by far one of the most legendary software providers in the iGaming industry.
However, aside from its own games, this company is well known for…
…its network of exclusive partners who provide 3rd it party games. Most of these partners are developing studios who are making a name for themselves in the highly saturated market. Its latest partner is another such studio.
With its debut slot game Roman Power out, SpinPlay is setting enter the fold and potentially become a household name. By working with the leading developer, this new studio is gaining access to a number of tools and resources that will make game development and distribution easier.
Joining a Diverse Team:
Andrew Clucas, Chief Operating Officer at Microgaming, offered a comment regarding the new partnership deal: "Joining our diversely talented network of content partners, SpinPlay Games employ a mathematics-based approach in pursuit of delivering uniquely creative and playable games, with Roman Power forming the vanguard of a feature-rich line-up of upcoming new content. We welcome the team on board."
Anton Kuhlmann, CEO at SpinPlay, also shared his thoughts. "Collaborating with Microgaming is a real honor, and we are extremely proud to join its lineup of world-class content partners. We focus on holistic design where our themes, sounds, and animations come together with our fine-tuned math models to deliver fun and rewarding gameplay experiences. Our debut title Roman Power is a high-volatility game with both theme and math targeted at more experienced players. This game offers huge win potential on every spin through the combination of stacked symbols, expanding wilds and multipliers. We look forward to releasing additional exclusive titles, including our second game Almighty Aztec, through Microgaming's leading content aggregation platform in the near future."
About the Provider:
Microgaming is one of the pioneers of the iGaming industry. The company was founded in the early '90s and has since…
…become a driving force of innovation. It is known for its awesome slot games as well as its massive network of 3rd party providers who create exclusive games for this company. However, the impact that it has had on the iGaming industry goes much farther than that.
This brand is credited with developing the world's first online casino software back in the mid-'90s, only to create the world's first mobile casino software roughly a decade later.
Source: "SpinPlay Games set to bring new winning formula to Microgaming's aggregation platform" https://www.microgaming.co.uk/News/SpinPlay-Games-set-to-bring-new-winning-formula-to-Microgamings-aggregation-platform. Microgaming.June 16, 2020.
Author: Dusan Trifunovic