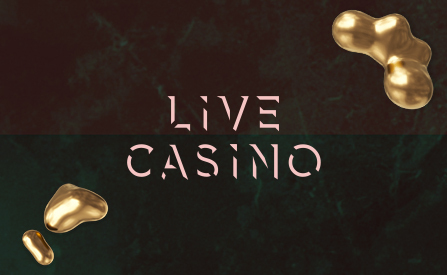 LeoVegas has announced the launch of a new brand on its multi-brand platform – the LiveCasino.com. The new brand is going to be all about live casino games with the goal of offering players something new and exciting in this niche. This launch represents a move in a new direction for LeoVegas as an operator.
Entering a New Niche:
LeoVegas, a growing online casino operator, has just added one more brand to its multi-brand platform.
Named LiveCasino.com, this new enterprise represents the operator's decision to…
…enter the live casino segment of the market and establishdominance in key regulated regions. The latest addition to this operator's arsenal was developed by Brands of Leo, which is the group's multi-brand platform.
The new division of the group will have the full support of the team that ran the GoGoCasino brand, which has deemed successful by most measures. The new site will also have the full support of the central organization as well as its resources, proprietary technologies, and know-how.
Such an aggressive launch indicates that LeoVegas is ready to establish dominance in a whole new segment of the market where it didn't have an established presence so far.
The real question is whether all of these efforts will lead towards the results LeoVegas is looking achieve.
Gustaf Hagman, LeoVegas Group CEO, has offered a comment: "We are proud and excited to launch LiveCasino.com on our proprietary technology platform. The team has done a fantastic job of taking the entire Live Casino experience to a whole new level. LiveCasino.com is now being launched globally in a number of English-speaking countries, and the ambition is to launch in several of the Group's locally licensed markets going forward. Given our ambition to take a position as the global leader in an online casino, it is natural to offer a brand targeted at Live Casino. We want to create a natural gathering place for everyone who loves playing games such as roulette and blackjack. The brand offers a unique and innovative way to log in and register as a customer. This is industry-first and contributes to it being the best gaming experience in Live Casino."
About the Operator:
LeoVegas is one of the largest online casino operators in Europe. The company is headquartered in Sweden and is a subsidiary of LeoVegas AB. Being active in some of the most contested markets around Europe, it has grown to become a leading authority when it comes to online casino operations on a wide scale. Following the success of the core brand, the company went lateral with several other brands joining the platform. The introduction of LiveCasino.com represents the latest such effort that will potentially place LeoVegas in a position where they can challenge this segment of the market.
Source: Miller, George. "LeoVegas launches LiveCasino.com" https://europeangaming.eu/portal/latest-news/2020/05/04/69728/leovegas-launches-livecasino-com/. European Gaming. May 4, 2020.
Author: Dusan Trifunovic