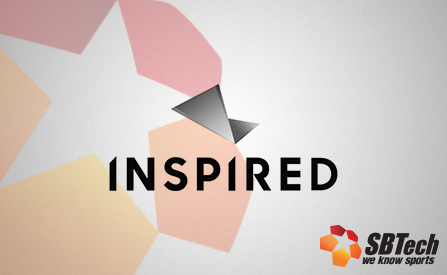 Inspired Entertainment, Inc. has signed a deal with SBTech to offer their RGS casino content through SBTech's massive network. The deal comes as an extension of a previous agreement the two companies have signed.
With that existing relationship in mind, this further cooperation is seen as a sign of these two companies coming closer together.
Strategic Expansion and New User Pools:
The new agreement between the software provider from the United States and SBTech has a 5-year expiration date. Within that timeframe, the latter will have access to some of their partner's most popular titles…
…with the accent on RGS casino content. Being one of Inspired's most valuable assets, RGS casino products are expected to enjoy the same amount of success in their new environment.
With over 50 global operators under their wing, SBTech owns one of the largest content distribution platforms on the market. Even so…
…the addition of their partner's casino and on-demand Virtual Sports titles such as Centurion™, 1st Down™ Slots and Book of the Irish® will undoubtedly improve their offer.
With a Virtual Sports distribution agreement already in place between the two, Inspired already has a decent foothold in European markets. This latest deal is set to bring…
… RGS casino content to the United Kingdom in July while the next target is New Jersey not long after.
Claire Osborne, the Vice President of Interactive at Inspired, has stated the following regarding the new deal: "Integrating with SBTech's industry-leading casino platform proposition further bolsters our capability to offer top-performing casino content to leading iGaming, land-based and lottery operators. SBTech has award-winning technology and an extensive customer base, allowing us to further increase our reach both in established and new territories."
The optimism is completely justified as their projections are mostly based on the existing cooperation.
Andrew Cochrane, Chief Development Officer at SBTech has offered his comment as well: "We are thrilled to offer Inspired's unique and entertaining casino content to our customers. They have popular brands and a strong foothold in the European marketplace. Our partners' players have greatly enjoyed their award-winning virtual sports and we are excited to expand our partnership and casino product portfolio with Inspired."
About:
Inspired Entertainment is one of the global leaders in online gaming products. Their network includes some 34,000 gaming terminals and services some 40,000 retail channels with all kinds of Virtual Sports products.
The team that drives this company forward started out small but counts 650 employees working in…
… multiple countries around the world. These locations include offices in UK, Italy, Gibraltar, India, China, and Colombia while the headquarters of the company is located in New York, USA. Even though they are among the largest companies of this type in the world…
… they are pressing on in their effort to reach new markets and offer their services to new customer bases. Their current expansion is mostly focused on various European markets, although they are most likely to move into other newly regulated and emerging online spaces.
Source: "Inspired To Integrate Interactive Casino Content Onto SBTech Platform" https://europeangaming.eu/portal/press-releases/2019/07/19/50877/inspired-to-integrate-interactive-casino-content-onto-sbtech-platform/. European Gaming. July 19, 2019.
Comment: Inspired has some of the best live casino content out there, this deal will make that available to many.
Author: Dusan Trifunovic