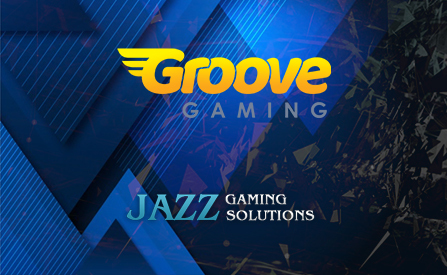 Groove Gaming (GG) has added Jazz Gaming to its list of partners as the two companies are figuring out how to…
…navigate the North and South American markets together. GG has been putting a lot of effort into establishing a solid presence in this region.
The Conquest of the Americas:
Groove has been on a mission of expanding its reach across key markets are around the world. This effort was started last year and has since yielded a number of lucrative…
…deals for this company. It has signed on a variety of providers such as Playson, Microgaming and others, as well as a whole array of new online casino operators.
With that said, the company has been mainly focusing on European and Far Eastern markets. Lately, they have started to analyze other regulated markets around the world. Naturally, this analysis has shown that…
…North and South American markets are becoming a prime target for expansion. All GG had to do was find a suitable partner in the region. Jazz Gaming was a perfect choice. This company can offer Groove an established and greased up infrastructure that will allow it to offer its slot games and other content with relative ease.
A Solid Reputation:
Jazz enjoys a massive reputation in South America, which can prove to be more than beneficial for Groove.
Eddye Guevara, CEO at Jazz Gaming Solutions said: "South America has emerged as the next big online gaming market and is hungry to experience the best of the global gaming market's content which is why we chose to go with GrooveGaming. We believe that the Latin American market has enormous potential, and we want to be present and broaden our brands. We also seek strategic alliances with other providers to incorporate into our platform other attractive products like the gems GrooveGaming have secured for their portfolio."
Rebecca Sotomora, Head of Sales at GG said: "With so many game titles available, a constantly expanding content offering, recruitment of exciting new providers, and hundreds of new games added every year, GrooveGaming has quickly become the aggregator of choice around the world, with some of the very best names in the world of gaming like Jazz Gaming Solutions. We look forward to reaping the benefits together as the South American market continues to open up."
About GG:
The company develops and publishes a variety of casino gaming software. More importantly, it runs one of the largest and most…
…successful content aggregation platforms in the industry. The reason for this type of growth can be found in the fact that…
…it has been dedicating serious attention and effort into building relationships with partners from all over. As a result, they offer games from a variety of top tier providers.
Source: Miller, George. "GrooveGaming jazz up North and South American prospects with Jazz Gaming Solutions" https://europeangaming.eu/portal/press-releases/2020/01/31/63168/groovegaming-jazz-up-north-and-south-american-prospects-with-jazz-gaming-solutions/. European Gaming. January 31, 2020.
Author: Dusan Trifunovic