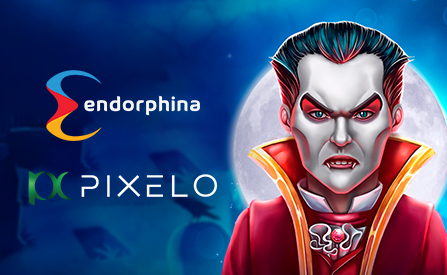 In the constantly evolving landscape of iGaming, one name stands tall – Endorphina. Known for its innovative and engaging online casino content, the brand has been making waves in the industry, constantly seeking ways to push boundaries and redefine entertainment. The latest in their string of exciting developments is a promising collaboration with Pixelo, another titan in the industry.
Just days prior to this announcement, Endorphina had joined forces with B2B giant Quantum Gaming. This move saw the expansion of its vast library of titles, giving their audience access to a wider array of gaming experiences. However, the brand's ambition didn't stop there.
Strengthening Industry Presence
Building on their momentum, Endorphina has now partnered with Pixelo in a strategic move to further solidify its industry standing. This alliance not only expands Endorphina's partnership network but also promises to boost the iGaming experience for players worldwide.
Endorphina is set to infuse its partner's platform with its unique blend of online casino content. Highly revered and instantly popular upon release, its content assures an immersive gaming experience that resonates with players globally. This partnership means Pixelo's clientele will soon have direct access to the developer's content, elevating their iGaming journey to new heights.
Endorphina's content is famed for its dynamic gameplay, diverse themes, and compelling features, which undoubtedly play a crucial role in its popularity. By making this content available to its partner's clients, they're not only diversifying their gaming options but also promising them a chance to win substantial rewards.
The Future of iGaming
This alliance is a testament to their commitment to revolutionizing the iGaming industry. With a shared vision to deliver high-quality, engaging, and rewarding experiences, these brands are set to make a lasting impact on the global iGaming landscape. Stay tuned for more exciting developments as they continue to shape the future of online gaming together.
Khadija El abi, sales manager at Endorphina, said:"We at Endorphina are thrilled about this new partnership! Since launching in Italy, we have been focused on delivering high-quality casino experiences to players. This collaboration with Pixelo has been an essential move in pursuit of our mission, and the addition of another renowned Italian brand demonstrates the high regard for our content in Italy."
Antonello Corbo, chief technology officer at Pixelo, said:"We are very happy to have Endorphina among our suppliers and we are confident that this new partnership will bring significant benefits to our customers."
Source: "We've Partnered Up With Italian-Based Pixelo!". Endorphina. May 10, 2023.
Author: Ivan Stefanovic