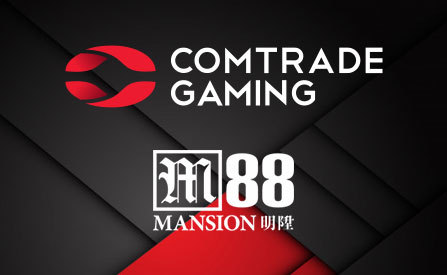 Comtrade Gaming has signed a strategic partnership deal with Mansion88 which will bring these two companies closer together. Namely, Comrade has managed to negotiate…
…the use of their infrastructure, which means that they will become a key partner for Mansion88.
Improved User Experience:
Mansion88, one of the larger operators in the Asian markets, has agreed to completely switch over to Comtrade's iCore gaming platform. This move means that the operator will be able to combine their proprietary live casino and sportsbook services into a package that is much easier for users to navigate and use. This infrastructural shift will also apply to their online casinooffer and indirectly the slot game management.
The iCore platform has been recognized for its scaling abilities that allow the operator full control over the content they are placing. By making the switch, the operator is gaining access to these innovative technologies, meaning that they are also gaining a competitive edge over their competition.
The deal with Comtrade will allow this operator to better represent their sizable portfolio of slot games that includes titles from studios such as Microgaming, Pragmatic Play and others.
Mansion88's spokesman has offered a comment on the new deal, saying: "Mansion is currently going through a phase of evolution and Comtrade Gaming will now play a key role in shaping the future of our technical capabilities. We have always been at the cutting edge with our propriety sportsbook and live dealer software, we will now have a back end platform to help us support this and realize the future business ambitions. We invested a lot of time analyzing the platform market and Comtrade Gaming was a clear choice for an enterprise of our size and scale."
Steven Valentine, Director of Interactive at Comtrade said: "The Mansion deal represents a huge win for Comtrade Gaming. Mansion is a major player in the industry, they have a fantastic brand with a great history and we are very proud to be partnering with them. We have been present in Asia and Europe for 6 years now providing iCore to many tier 1 clients and this partnership cements our place as the go-to PAM provider for enterprise-level operators. Integrating multiple in-house products and combining with this with many 3rd party products into a single seamless backend takes a lot of planning and expertise to mitigate any business risk."
About:
Comtrade is one of the leading software developers and content providers in the iGaming industry. With a gaming division founded in 2001, this company has…
…done its part when it comes to innovating the gaming experience. They have done this mainly by creating innovative gaming platforms and tools necessary to manage online gaming content. In that regard, it stands out as one of the leading authorities in this field.
Source: "Comtrade Gaming Enters in Strategic Technology Partnership with Mansion88" https://www.comtradegaming.com/comtrade-gaming-enters-in-strategic-technology-partnership-with-mansion88/. Comtrade Gaming. September 30, 2019.
Author: Dusan Trifunovic