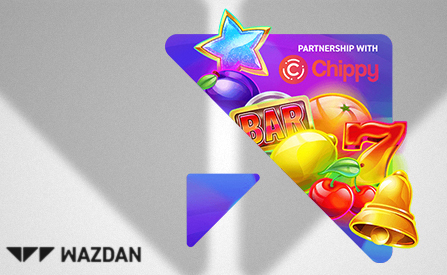 Partnerships are continuously overflowing the gaming industry. The latest one to hit it was between creative video content producer, Wazdan, and software supplier, Chippy Software.
Let's Get To Know Them!
Chippy is known for being a B2B Casino Gaming Software supplier, providing the online casino industry with top-notch solutions through their outstanding iGaming Aggregator Platform (iGAP).
Moreover, they also provide their clients from the iGaming industry with a one-stop solution. Generally speaking, they represent a company that has managed to successfully cooperate with a plethora of great companies which helped them secure their position and offer consumers straightforward and useful solutions, as well as services.
Their undoubtable expertise and more than thirteen years of experience in the iGaming Back Office technology solutions allowed them to cooperate with a couple of great corporations from the same field of work.
Now, Wazdan will further enhance them by bringing their cutting-edge solutions, creative ideas, inventive people and as well as top-quality iGaming products for their users.
Games As Their Biggest Passion:
They have been working actively for more than ten years and their drive and passion for slot machines led them to this point.
Furthermore, they are famous for developing high-quality games and they pride themselves on offering over 110 HTML5 game titles that all come with Unique Wazdan Features, which represents some form of their superb secret weapon that further enhances their games.
Certainly, one of their best traits is the Unique Wazdan Features that makes the overall gaming experience much better and inventive. That's precisely what separates them from the rest.
Besides that, Ultra Fast Mode enables gamers to determine the speed of the game according to their desires and criteria. On the other hand, Ultra Lite Mode is intended for those who want to speed up the loading time of the games.
Moreover, Volatility Levels allow users to modify game characteristics by either go for low, standard or high modes.
They also came up with Energy Saving Mode which prolongs the duration of battery by 40 per cent. We mustn't forget to mention the Unique Gamble Feature that enables players to multiply they earnings within seconds just by using one single click.
And last, but not least – Big Screen Mode offers consumers an out-of-this-world experience. This year (although it has just begun) was very lucrative for Wazdan. They released several new games at ICE London 2019 such as, Larry the Leprechaun, Gold Fish, Space Gem, Magic Stars 5, Magic Stars 6, Lucky Reels and Juicy Reels.
Sales Director at Chippy, Ram Dasari, commented on this collaboration by saying:
"Partnering with Wazdan is an exciting step for Chippy Software, allowing us to expand our offering while continuing to deliver first-class solutions to our clients. As we expand across Europe it is critical for us to partner with the best game producers in the region, this made Wazdan an obvious choice to add to our solution."
Source: "Wazdan Confirms Partnership With Chippy Software" https://europeangaming.eu/portal/press-releases/2019/03/15/41121/wazdan-confirms-partnership-with-chippy-software/. European Gaming. March 15, 2019.
Author: Tatjana Markovic