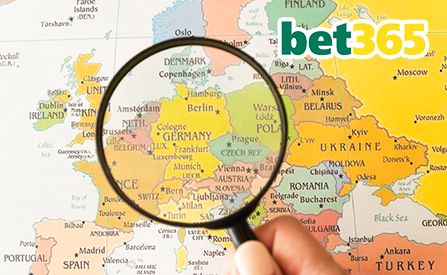 Bet365, an online casino operator present in several European markets, has announced that they are closing their German facing casino.
This move comes in the wake of German gambling law changes that are soon to come into effect. The company is closing their presence in this country in compliance with the new regulations.
Staying on German Regulator's Good Side:
Germany is one of the latest European countries to adjust their gambling laws in recent times. With regulations following restrictive trends all across Europe, various operators are…
…playing it safe. This is especially true for prospective new regulated markets such as Germany. Bet365's decision to cease their online casino operations in Germany comes as a result of new German law that comes into effect starting January of 2020. The new law…
…states that operators can legally offer sports betting services, however, they can't offer online casino games such as slots and others at the same time.
Bet365, a company based in the United Kingdom, is one of the several operators who are deciding to shut down their casinos in order to get on the sports betting train later on.
Positive Move:
Although it seems counterintuitive, this decision makes a lot of sense. Germany is a nation with a strong sports culture and sports betting is projected to be a very important part of that culture in the future.
Aside from the already mentioned restrictions, the new law proposes several other limitations such as in-play bets ban.
Fans of the Bet365 brand in neighboring Austria have nothing to worry about. This operator will continue offering their…
…online casino services in this country without changes. Any changes in the operation of the casino are limited to German markets only at the time.
It has also sent out an email notice to all of their affiliates reminding them to cease all promotional efforts aimed at the German market. It is not yet known when this brand will open up their sports betting services, but it is expected that…
…they'll come up with some kind of solution right after the start of 2020. The casino officially closes their doors in Germany on December 30, 2019.
About the Operator:
Bet365 is a UK-based online gambling company with a strong presence in most key markets around Europe. At the moment, they are servicing some 35million customers globally and…
…employ a team of over 4300 people who are working hard to provide players with the ultimate gambling experience.
Founded in 2000 by Denise Coates, the company didn't take long to become one of the industry's leading brands. It offers a complete range of online casino products while they are also heavily involved in online sports betting.
At the moment, they enjoy a sports betting license issued by the Government of Gibraltar although the company is always looking to expand their reach. With Germany shaping up to become an important sports betting market, it is most likely going to be among the first brands to establish a foothold there.
Source: Stradbrooke, Steven. "Bet365 switching off Germany-facing online casino on Dec. 30" https://calvinayre.com/2019/12/24/business/bet365-shutting-germany-online-casino-december-30/. Calvin Ayre. December 24, 2019.
Author: Dusan Trifunovic