Wagering requirements, playthrough, turnover, rollover demands, - name it as you wish, but they are undoubtedly one of the most widely discussed topics among online casino players. It is often described as an impossible-to-avoid obstacle or a necessary evil, but the truth is it cannot just be ignored.
What's all the fuss about wagering requirements?
This amount represents the sum a player needs to play through, to be able to withdraw money. Sometimes the required amount is reasonable, but in certain situations, it can be drastically high and even impossible to meet. To be able to select the best bonus for yourself, you need to have a thorough understanding of turnover requirements.
This article will give you a complete insight into the importance of wagering requirements and will show you how to select the best bonus for yourself.
How Do Wagering Requirements Work?
As hinted in the introductory section, playthrough requirements represent the amount of money a punter has to wager to be able to withdraw the winnings. To complete wagering requirements, a player needs to roll over the bonus funds (and possibly the deposit amount) the specified number of times.
Rollover demands can be imposed on deposits or bonus offers. When it comes to ones tied to straight deposits, they range from one to 3x (or even higher), while those connected to bonuses are approximately 30-60x. They can even amount to 90x, which is where they justify the not-so-flattering title of a necessary evil.
In addition to this, you can encounter bonuses that bear zero wagering requirements. That's right, a punter is not required to play through the bonus. Yet, such winnings are often non-withdrawable or only a small portion of them can be cashed out. In most cases, a venue may demand a qualifying deposit afterward to cash out winnings from such promos.
Now that you have grasped the basic concept of rollover demands, let's get down to the next step- calculation.
How to Calculate Wagering Requirements?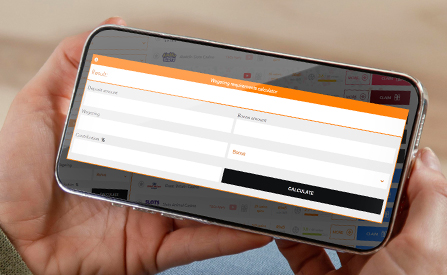 First of all, let's clarify wagering on straight deposits by taking $20 as an example. If the Terms indicate that a punter needs to wager a deposit 3 times, it means that a consumer needs to play through $60. This refers to the deposit amount only, with no bonuses claimed.
As for the bonus-related turnover, it can either encompass the entire amount (deposit + bonus), or only the sum of a bonus. So, if a consumer deposits $20, receives a bonus of $30, with wagering requirements of 10x, the calculations would go as follows:
DEPOSIT+BONUS: ($20 + $30) x10 (WR) = $500
BONUS: $30 x 10 (WR) = $300
The final result indicates the sum a player should wager to play through to be able to withdraw the money. Failing to wager the said sum may result in bonus money being confiscated or void. Turnover between 30x and 50x is considered the industry's average, while above 60 is treated as "slightly challenging to meet", meaning- unfair.
Now, these calculations look pretty simple, until game genres step in.
Game Contribution Percentage
Reading the Terms and Conditions closely, you will often notice that not all the games contribute equally. This is the average contribution percentage per specific genre:
Slot games = 0% to 100% (usually always 100% with the exception of some slots with very high RTP)
Scratchcards = 100%
Keno = 100%
Baccarat and Blackjack = 0% to 25% contribution
Roulette = 0% to 25%
Video poker = 0% to 25%
Poker games= 10% to 50%
Craps = 0% to 25%
Bear in mind that this list is just a mere illustration, each casino determines on its own rules. To avoid any confusion regarding the ultimate amount one should turn over, the wisest thing to do is use a calculator. All you need to do is type in a couple of parameters and the machine will do all the math for you.
What to Take into Account When Looking for Bonuses?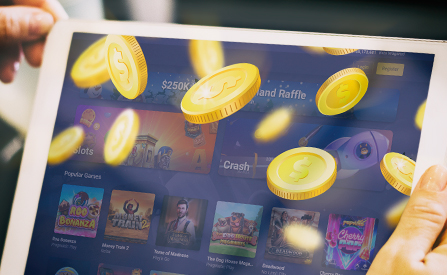 Now that you know that there's a catch called wagering requirements ruining the glory of humongous match percentages (100%, 200%, or 1000% bonus), here's what to do to evaluate whether a bonus is claim-worthy.
Wagering requirements are without any doubt the number one factor to pay attention to when hunting for bonuses, but there's more. As soon as you answer these questions, you will be able to decide whether a bonus is worth claiming or not.
Do all game categories contribute and how much?
What's the duration of a bonus?
Аre there max bet limits during wagering completion?
Is the entire sum of winnings withdrawable or only up to a certain limit?
Which funds are the first ones used when playing through- deposit or bonus?
Talking about some strategies, there's no way to ensure tons of cash with no effort, but there are a couple of tricks to increase the chances for some noteworthy wins. Pick games with a higher return percentage (which, ideally, contribute 100%). Yet, if you switch to less risky games after that, the venue could identify your behavior as irregular and confiscate your winnings.
Closing Comments
No matter how unattractive and annoying they may seem, wagering requirements are necessary, as they ensure compliance with AML regulations. They are designed to ensure a certain level of fairness and security and minimize potential abuses.
Now, we are all aware that fairness is not the same when observed from a perspective of an online casino and a player. As long as there's some sort of compromise to keep both sides satisfied, the machine will keep on running.
One thing for sure, wagering requirements cannot be avoided, unless you only choose zero wagering offers. But they aren't always as attractive as they sound. Therefore, if you can't beat them, join them- meaning, familiarize yourself with how they work and why are they so significant.
After all, a player him/herself has a huge impact on how pleasurable one's personal experience will be. By going through all the Terms and Conditions, one can avoid unpleasant situations and ensure maximally entertaining gaming sessions.
Play responsibly!