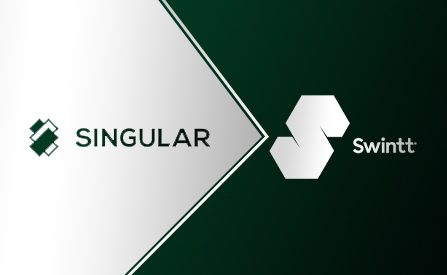 Swintt continues to form lucrative partnerships within the industry.
The company has added Singular to its list of partners, making this…
…provider the latest name to join Swintt's distribution network. The two entities are looking forward to a mutually beneficial relationship in the future.
Solid Partnerships
Swintt is entering the deal with Swintt Lite series, as well as a plethora of land-based classic titles that have proven to be extremely popular in Germany.
Swintt Lite is an innovative set of games…
…that focuses on optimization and performance, all while still delivering a solid visual experience. The games are designed for emerging markets where data costs are among the restrictive hurdles.
By reducing the amount of data these games consume, players in…
…these markets are presented with a solid slot game experience that won't affect their data usage abnormally.
For this and many other achievements, Swintt was recognized at EGR B2B Awards held in the United Kingdom.
David Flynn, the Swintt CEO, shared his take on the new deal: "We are delighted to keep our strong 2020 blazing forward with this partnership with an established platform provider in Singular. Our selection of products, especially the localized and Swintt Lite content, perfectly suits Singular's clients and their global player bases."
Robert Dowling, CCO at Singular, also offered a comment regarding the new partnership: "Singular prides itself on having a relevant and quality selection of game providers, and we are delighted to be partnering with Swintt who ticks all of our boxes. Their well-curated product suite will match the market needs for our growing list of Tier 1 clients and we are looking forward to seeing their games in action via Singular's Casino Core"
About the Brand:
Swintt is an innovative software provider that has recently joined the industry. The company is pooling efforts to improve the state of iGaming in various markets around the world. It specializes in delivering high-end solutions that are streamlined for performance. Such mobile slot games are growing in popularity within developing markets.
The team behind the brand is small but highly talented. Consisted of highly talented professionals, this team is pushing the brand forward with through innovative math models, features as well as the overall entertainment value. Despite being one of the youngest providers to join the industry, it is steadily growing its distribution network.
Source: Miller, George. "Swintt extends partnership streak with Singular deal" https://europeangaming.eu/portal/latest-news/2020/07/30/75064/swintt-extends-partnership-streak-with-singular-deal/. European Gaming. July 30, 2020.
Author: Dusan Trifunovic