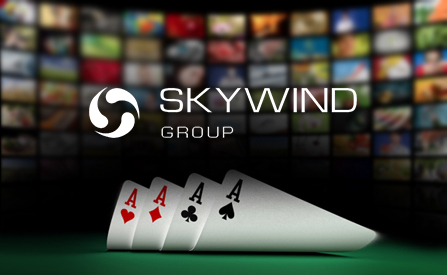 Skywind Group, a popular software provider known for its brandedslots, has announced that it will be working closely with The Stars Group in the future. After the two companies…
…agreed on the terms of the deal, they signed a content partnership agreement that will see Skywind's content appear across various brands of their new partner.
Extending the Reach in Key Regulated Markets:
The two companies have signed a strategic content deal that is promising to bring both parties new business opportunities down the line. Skywind is entering the agreement with its entire portfolio of games. It offers some 280 titles in its current library, including mobile-focused games as well as other types of slot games. Additionally, it is one of the few brands in the industry that is specialized in creating branded video lots.
Some of this provider's most popular titles belong to this category of products. Players from all over the world have had the chance to play branded slots such as the Resident Evil, The Magnificent Seven, Downtown Abbey, The Last Kingdom, and many others. One of the…
…most anticipated additions to this group of games are the La Casa De Papel – a slot inspired by the popular show of the same name.
Uri Cohen, VP Operations and Content at Skywind, offered his take on the new partnership: "We are thrilled to go live with our relationship with The Stars Group. Our goal is to provide their customers with the best games available, all of which have our unique market-specific localization approach. The Stars Group brands enjoy global reach and foster a robust responsible gaming strategy. We share the same values and I am positive that our partnership will thrive."
The Stars Group operates a number of successful brands in the industry. They are behind online casinos such as the Sky Casino, Sky Vegas while this company also runs a…
…large number of poker and table games oriented online businesses.
About Skywind:
The software provider is specialized in producing cinematic slot games and other gaming content for the iGaming industry. The company was founded in 2012 by a group of…
…industry veterans who wanted to offer their take on slot games. Since its early beginnings, Skywind grew into a powerhouse of creativity. With licenses to operate in the United Kingdom and many other jurisdictions, this provider has grown a massive network of partners over the years.
Their slots often feature innovative mechanics as well as high-end graphics, making them a great all-around experience for players. With an ever-expanding…
…portfolio, the c isompany always on the lookout for new business partners. It is currently present in some of the most competitive regulated markets and is working on solidifying its presence in said regions.
Source: Narayan, Niji. "Skywind Group Signs Content Deal with The Stars Group" https://europeangaming.eu/portal/latest-news/2020/02/11/63886/skywind-group-signs-content-deal-with-the-stars-group/. European Gaming. February 11, 2020.
Author: Dusan Trifunovic