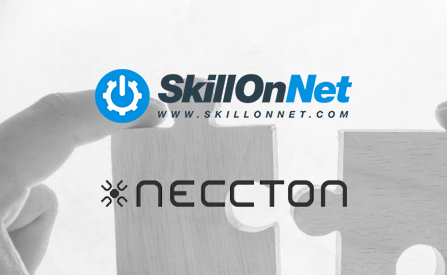 SkillOnNet, one of the largest software providers in the industry, has signed a deal with Neccton – a data science company.
Via the deal, SkillOnNet is looking to…
…improve its safe gambling practices and boost the overall quality of service it offers to its customers in different regulated markets.
The Importance of Safe Gambling:
SkillOnNet, the brand behind Play Ojo and 30 other online casinos, is by far one of the most adamant supporters of responsible and safe gambling practices.
With so many countries tightening up the…
…regulations regarding this aspect of gambling, more and more operators are starting to invest effort into reaching certain standards of safety. Countries such as the Netherlands and the United Kingdom are constantly improving their regulations, creating a moving goalpost that isn't impossible to reach but requires constant effort.
All things considered, this is a trend that is most likely going to spread across other regulated markets as well.
Because of that, SkillOnNet is taking the necessary steps to ensure an outstanding quality of service to its clients. The deal will result in the launch of a machine learning Safer Gambling tool that will track player data and flag risk behavior.
This will, in turn, prompt personal feedback tailored based on William R Miller and Stephen Rollnick's "Motivational Interviewing" technique.
Andy Andrew, Head of Compliance at SkillOnNet, said: "We are thrilled to have joined forces with Neccton, bringing its state-of-the-art machine learning Safer Gambling tool to our in-house online casino brands and those of our white-label partners. Safer Gambling is one of the most important aspects of operating an online casino markets and although already very advanced in this area using in-house tools, we are proud to be among the first to adopt and launch innovative technologies. This ensures that players who show signs of risk via customer interaction receive the best possible advice and practical help."
Micahel Auer, Director of Neccton, also commented on the new partnership: "Academic research is at the core of our work. Over the last ten years, we have published more studies than anybody else in the area of player tracking and responsible gaming. We have shown what works and what does not work and are constantly improving our solution based on academic evidence and best practice."
About SkillOnNet:
The software provider offers a variety of online casino solutions as well as over 1200 slot games. This company's technologies are behind 30 different online casinos and that list keep growing.
Founded in 2005, the supplier didn't take too long to become a figure of authority. Their software solutions and innovative technologies have attracted a number of popular operators their way.
Source: Narayan, Niji. "SkillOnNet Partners with Neccton to Launch Safer Gambling Tool" https://europeangaming.eu/portal/latest-news/2020/03/11/65965/skillonnet-partners-with-neccton-to-launch-safer-gambling-tool/. European Gaming. March 11, 2020.
Author: Dusan Trifunovic