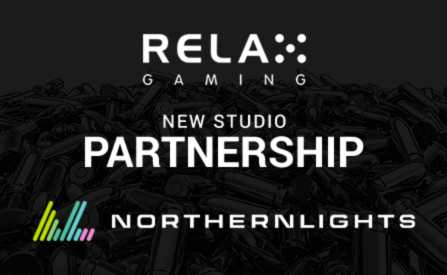 Northern Lights Gaming, a relatively young team operating mainly in the UK…
… has signed up for Relax Gaming's (RG) Silver Bullet partnership program. With that move, they have significantly boosted this program's portfolio of games.
Relax has been running the Silver Bullet program for almost a full year now, but this partnership might be among the top two most important ones they've established.
A Lucrative Deal for Both Parties:
The new partnership arguably opens up new horizons for both parties involved. RG is gaining a very talented studio and a team that is known for their quality games.
On the other hand, Northern Lights has found a new network where they can expand the reach of their games way beyond the United Kingdom markets.
Simon Hammon, Relax CPO, said: "We are very pleased to have agreed this collaboration with Northern Lights Gaming, growing the reach of our groundbreaking Silver Bullet partner program."
Hammon further states: "Northern Lights' innovation and experience in game production was very attractive, and they are a perfect fit for the ambitions and collaborative approach of the Silver Bullet program."
The other party in this partnership deal has also made a comment. Andrew Goodale, CEO at Northern Lights Gaming, said: "Relax Gaming's impressive platform and wide distribution network made it an easy decision to sign up as a Silver Bullet partner."
Goodale is definitely not hiding the optimism regarding the new deal:
"We are looking forward to working closely with them and making the most of this landmark partnership."
As of right now, RG is offering some 570 titles aggregated from over 50 different partnerships.
Silver Bullet – New Way to Play Online:
Silver Bullet is a groundbreaking open casino platform. It was created by Relax in 2018…
… as an attempt to bring a more transparent, quality driven online casino environment to players.
The main focus with this system was on signing up quality partners. RG did a tremendous job and has since gathered a number of top tier brands under the umbrella of Silver Bullet.
Although it is obvious how Relax gaming is benefiting from this enterprise…
… many were curious as to what the studios were in for.
As a part of their side of the agreement, The Malta-based brand has opened up their entire infrastructure network to their Silver Bullet partners. This was particularly beneficial to smaller studios who haven't tapped into large markets with their online slots just yet.
However, its entire network is massive enough where even the largest studios that signed up for the deal greatly benefited from this new partnership.
Who is Northern Lights Gaming?
Founded in 2017, the company has been operating mainly in the UK market. Their goal was to develop online slot titles and offer services catered specifically for UK customers.
However, they have also started moving into other markets around the world at a slow and steady pace. Their partnership with Silver Bullet hints that this young studio is ready to take on the world.
Source: "Relax Gaming strikes SilverBullet partnership with NorthernLights" https://relax-gaming.com/news. Relax Gaming. July 1, 2019.
Comment: Looks like Northern has decided to join the big boys club!
Author: Dusan Trifunovic