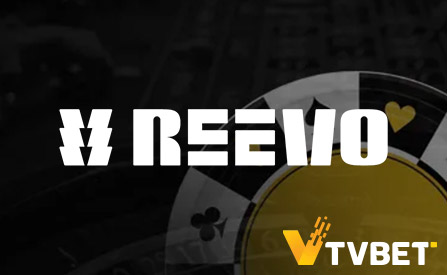 If you thought the iGaming world was already on fire, prepare to be amazed. In an earth-shaking alliance, REEVO, the indomitable B2B content juggernaut, has teamed up with TVBET, the leading live gaming aficionado. This partnership isn't just another page in the iGaming playbook; it's an entirely new chapter!
The Marvelous Marriage of Content and Live Gaming
Imagine a world where engaging content meets exhilarating live gaming. That's precisely what you get when REEVO and TVBET come together. For REEVO's partner operators, this means one thing: an opportunity to unlock a treasure trove of TVBET's live gaming portfolio. Picture this: live roulette, blazing-fast card games, and interactive shows that will keep your adrenaline pumping.
The Incredible Game Library That Keeps on Growing
Already a powerhouse with a jaw-dropping collection of over 8,000 games, REEVO isn't one to rest on its laurels. From slot machine wonders to captivating table games and crash escapades, its lineup is nothing short of a carnival for gamers. And here's the kicker: these games aren't just some random mishmash. They're carefully curated from the crème de la crème of third-party providers, complete with options for free rounds to lure you into the gaming frenzy.
The Grand Vision for 2023
Hold onto your seats, because REEVO's ambitions for the year are nothing short of astronomical. They're not just adding a handful of games; they're looking to onboard a whopping 60 additional game providers. What does that mean for you? A never-ending smorgasbord of gaming delights that keeps getting richer and more diverse.
This alliance is set to deliver not just games, but an unparalleled user experience. Picture faster load times, slicker interfaces, and interactive elements that pull you into the game like never before. In a nutshell, this partnership aims to redefine what it means to have a phenomenal gaming experience.
The fusion of the two brands promises an iGaming future that's brighter and more exhilarating than ever before. For operators, it means more engagement, more revenue, and unforgettable satisfying experiences for players. This isn't just a partnership; it's the future of iGaming.
Petra Maria Poola, Head of Sales, REEVO, said:"This collaboration perfectly aligns with REEVO's mission of bringing dynamic content to our operator partners and players. TVBET has established itself as a leading provider with award-winning solutions in providing engaging content for players."
Peter Korpusenko, TVBET CEO, added:"We are thrilled to enter a partnership with the B2B platform REEVO! We highly appreciate REEVO, their product and excellent team, and most importantly, we are pleased that their partners now have the opportunity to integrate our top-tier, advanced and exciting games!"
Source: "REEVO adds TVBET to Platform Portfolio". European Gaming. September 12, 2023.
Author: Ivan Stefanovic