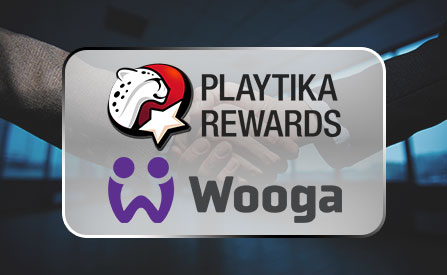 One of the leading mobile games firms in the world, Israel-based brand, Playtika has purchased Wooga Gmbh, a games studio from Germany.
A Breath Of Fresh Air
The recent agreement will make some positive changes for both sides. Currently, Wooga's Studio in Belin has around 180 employees that will now become part of this huge corporation.
After this agreement, approximately fifty percent of Playtika's items will become casual games. This may seem like a huge step for both of these firms, and it is, but only towards more positive things.
According to some sources, the price of this acquisition was more than one-hundred million US dollars! On the other hand, Playtika didn't confirm this information, hence, no one knows for sure how much money they gave.
What Do We Know About Wooga And Playtika?
This company became widely-popular after the release of these two titles – Bubble Island and Diamond Dash. These games were exactly accepted with open arms as expected, therefore, they decided to focus on story-based casual games like Pearl's Peril and June's Journey.
Finding hidden objects and solving puzzles are the main goals of these types of games. On the other hand, Playtika was founded eight years ago by Robert Antokol, who is currently the CEO of this firm.
One of their most successful products was Slotomania game and back in 2011, Caesars Interactive gambling corporation purchased them for $150 million!
Now…Let's Get Back To Those Recent Events:
Both of these companies seem very excited when it comes to their latest business agreement. Jens Begemann stated this:
"This is an amazing day for Wooga. Becoming part of Playtika is opening the next chapter in the history of our company. It is a very natural fit for both parties: we have the expertise in creating and launching story-driven casual games, Playtika has the technologies to help us scale and reach new audiences to continue our growth."
The Co-Founder and CEO of Playtika, Robert Antokol said how this purchase is going to help them go to the next phase of their expansion and evolution. This entire business move is going to open up new doors to new possibilities.
They will continue to implement live-operations, advanced AI and performance marketing at-scale. These things will perfectly complement all other innovative and creative aspects that Wooga has to offer.
This strategy is going to enhance the overall gaming experience that will surely attract a lot of new gamers!
Source: "Playtika Buys Wooga" https://europeangaming.eu/portal/press-releases/2018/12/04/34029/playtika-buys-wooga/ European Gaming. December 4, 2018.
Comment: Honestly, I haven't heard of them before, but I get a feeling they will contribute to gaming industry a lot!