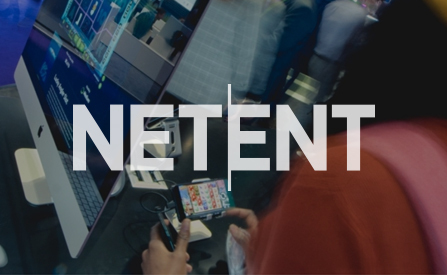 NetEnt Live, the live casino division of the NetEnt group, has partnered up with Live Fraud Solutions through a cooperation deal. Two companies will work together to…
…improve the live dealer services protection of NetEnt Live's current lineup. As a result, this company is looking to improve its position on the market.
Improving Safety and Security
NetEnt Live, much like its online casino sister company NetEnt, is striving to become the most reliable and trusted source of entertainment in whatever market they are participating in. In an effort to pursue that goal, they have…
…employed the services of Live Fraud Solutions or LFS.
LFS is a product protection specialist that focuses exclusively on live gaming. Their job will be to reinforce NetEnt Live's entire operation by implementing their…
…software and integrating various tools within NetEnt Live products. As a result, this Live casino provider should be able to easily recognize advantage play methods such as card counting, various prediction techniques…
…as well as robot play and similar exploits. It is also implied that their services will also cover simple cheating and other well-known means of gaining an illicit advantage over the house.
Andres Rengifo, Director of NetEnt Live, has offered a comment regarding the new deal: "We are committed to maintaining the highest levels of integrity to offer the safest and fairest live gaming experience for operators and players. This involves us constantly reviewing our offering and adding Live Fraud Solutions' tools to NetEnt Live advances these capabilities to be the most robust possible."
Toms Andersons, CEO of Live Fraud Solutions, has also commented on the deal and their new partner: "As a global industry leader, we are delighted NetEnt has chosen to partner with Live Fraud Solutions. We look forward to working closely with the NetEnt Live team to deliver a product that achieves the maximum levels of integrity."
NetEnt Live's has taken more measurements lately, all of which were aimed at improving the overall player experience. One of the more important efforts in this regard is the addition of two extra decks…
…to their Blackjack table. Such a move has been met with plenty of enthusiasm by this Swedish provider's most loyal fans.
About NetEnt
Founded in 1996 as an online extension of Cherryforetagen, NetEnt has was slowly shaped into the company that it is today. Their roots trace all the way back to the…
…infant days of online casinos. Having the backing of a massive group that and its wealth of experience, NetEnt has taken steps to secure its position on the market, and found ways to apply the experience from the land-based operation…
…to the newly established online presence. Today NetEnt runs several brands that cover online casino software, live casino services and more.
Thanks to their dedication to end user's experience, NetEnt has attracted a vast number of top tier operators to their side. This group is currently among the most influential entities of its kind on the market.
Source: Official Press Release "NetEnt Live ensures product integrity with Live Fraud Solutions partnership" https://www.netent.com/en/netent-live-ensures-product-integrity-with-live-fraud-solutions-partnership/ netent.com October 10, 2019
Author: Dusan Trifunovic