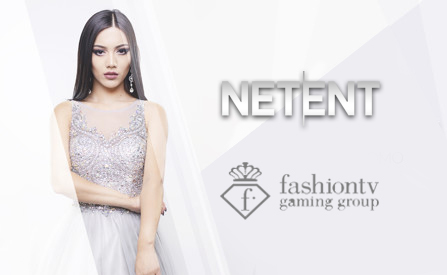 NetEnt, one of the largest software providers in the iGaming industry, has signed a strategic partnership deal with FashionTV Gaming Group.
The two companies will be working together on a feature slot game that is inspired by fashion as well as the FashionTV channel itself.
High Fashion On the Reels:
Per the new deal, the Sweden-headquartered developer will work closely with the exclusive licensor for the FashionTV (FTV) brand in the iGaming sector to create a custom slot game.
The game will feature Anja J. – the popular FTV star, as well as the hit song this TV channel is known for called 'I Want to be a Trillionaire.' The significance of this deal…
…is immense for both parties. NetEnt will get to work with a TV channel that has over 2 billion viewers worldwide, which is great exposure for this brand.
On the other hand, FTV will be working with one of the largest names in the slot game business. The game will be titled, 'The Trillionaire,' and is promising to be a proper hit once it hits the market.
Something Different:
Bryan Upton, NetEnt Director of Games, shared a comment regarding the partnership deal: "FashionTV has something different to offer the online casino sector – from its brand identity, its reach, the power of its global network, and its understanding of how to create engaging and unique content. Our partnership hopes to combine our unequaled ability to work with brands, with FashionTV's sheer global recognition and marketing power. The 'I Want to be a Trillionaire' song is loved by millions of fans all over the world and we look forward to bringing 'The Trillionaire' game, inspired by this popular song, adding a touch of glamour and bling to our industry-leading portfolio."
Shai Kaplun, COO at FashionTV Gaming Group, also commented on the deal: "At FashionTV Gaming Group we are committed to blending the high lifestyle and luxury of our brand with the unique thrill of the online casinoexperience. NetEnt's unrivaled ability to deliver world-class slot games that are always a step ahead of the competition makes them an ideal brand to business partner to further our presence in the gaming industry."
About the Developer:
NetEnt is a software provider that offers over 20 years of experience in creating quality slot games. The company is known for introducing innovative features and high-end graphics through their games. Aside from gaming content alone, it also offers a variety of content management tools to operators worldwide.
As of right now, this software provider employs over 1000 talented professionals in several countries around the globe. The company has handled over 44.7 billion transactions in 2018, proving once again that it is an authority when it comes to iGaming.
Source: Official Press Release "NetEnt partners with FashionTV Gaming Group" https://www.netent.com/en/netent-partners-with-fashiontv-gaming-group/. NetEnt. February 5, 2020.
Author: Dusan Trifunovic