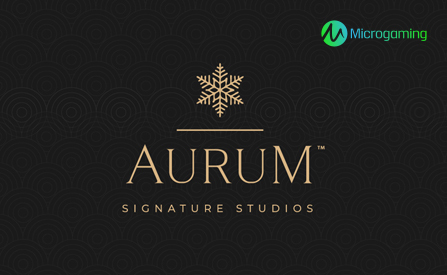 Microgaming has revealed that Aurum Signature Studios has entered an expanding network of premier autonomous game designers.
Aurum will be the first dedicated Microgaming slot company to create custom game designs and themes exclusively for Microgaming operators. In addition, it will deliver the leading provider an exclusive line of online slots that will be broadcast online to its customers.
Media Comments:
John Coleman, CEO of Microgaming, said:"Our studios strategy sees Microgaming work closely with a variety of independent game developers to ensure our content remains varied and innovative. Aurum are a strong addition to our network, and will be helping to address increasing customer demand for uniquely personalised game content. We welcome the team on board."
Madelein Özok, Head of Aurum Signature Studios, added:"We're thrilled and honoured to team up with Microgaming. The sheer scale of the company means our games will have further reach via more tier-one operators than any other partner could have offered. It's our mission to create exciting, innovative games, and we knew we were on the right track when Microgaming chose to exclusively launch Aurum as its bespoke provider."
About the Brand:
Microgaming is an established provider of online casino games with many years of experience. This company is owned by Apricot Investments Ltd and is licensed and regulated by the United Kingdom Gambling Commission. It is located on the Isle of Man in the legendary Sixty Two building. As a provider of games with the latest technology, its slot portfolio is worth a try.
With a loyal team of experienced staff, the supplier has released great games every year since its founding in 1994. Its games are very popular especially titles like Halloween and Jurassic World which have generated enormous gaming traffic.
This game provider not only offers modern games but also participates in the community through the PlayItFoward program. These initiatives are specifically aimed at the development of education sports, and charity.
The brand has received several awards. For example, the it was listed in the Guinness Book of Records in 2015 for playing the biggest jackpot in online slot history. In addition to this award, their name has received many other awards.
Source:"Aurum Signature Studios Joins Microgaming Network". European Gaming. November 27, 2020.
Author: Ivan Stefanovic