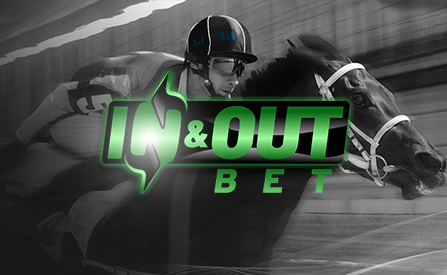 Metric Gaming, a popular provider of sportsbook services and other iGaming content, has signed a partnership deal with ManiSol.
Per this new deal, the provider will be launching their sportsbook services on ManiSol's Northern European facing brand.
Forging New Alliances:
ManiSol has been working hard to expand the reach of its brands as well as its offer. The company's InAndOutBet.com brand was launched in Northern Europe where it…
…will go against some of the strongest competition on the planet. In order to give its casino a fighting chance, ManiSol has already partnered up with Together Gaming. This company has supplied the casino with a variety of slot games and other iGaming content in 2019.
However, the sportsbook provider was in a dire need of a solid, reliable and reputable sports betting service. Their decision to team up with Metric comes as a result of a tedious selection process. Metric's sports betting service…
…ticks all of the boxes for the provider. The two companies are excited to offer the new service to their customers in Northern Europe.
Martin de Knijff, Metric CEO, commented on the new deal: "We have been impressed by the whole ManiSol team from the start. We are excited about the potential of InAndOutBet and grateful for the trust ManiSol have shown in us and our product to deliver an important vertical for their growth plans.
This launch, our first full sportsbook, is a significant milestone for Metric and we are eager to showcase our unique capabilities. InAndOutBet will benefit from a best-in-class sportsbook proposition that will be fully localised in each country the brand operates, with negligible incremental costs for each new configuration. Crucially, this includes pricing autonomy for every market, every selection on the sportsbook. This is so important for international brands these days due to the conflicting taxation rules introduced internationally. This will be a significant competitive advantage over their rivals, and we're excited to have the opportunity to contribute to ManiSol's success."
Erik Gilstring, COO at ManiSol, also offered his insight: "At first, we were unsure of using an untested sportsbook product. However, once we met the team at Metric and saw the capabilities of their products, we were excited to have access to this new technology. We are confident we have secured the most modern sports betting product available on the market for our customers and are pleased to have added another high quality, innovative vertical to our growing brand."
Patrons of InAndOutBet.com online casino will be able to try out the new service as soon as the integration process is completed.
About Metric:
The B2B company was founded by World Poker Tour champion, Martin deKnijff. Driven by the goal of becoming the leading mainstream sports betting provider, the brand…
…has established itself as an authority in this niche of the iGaming industry. Such dedication to trade has made them a wanted partner for a number of top tier operators out there.
Source: "Metric Gaming provides Sportsbook to ManiSol Gaming" https://www.igamingbusiness.com/metric-gaming-provides-sportsbook-manisol-gaming. iGaming Business. January 17, 2020.
Author: Dusan Trifunovic