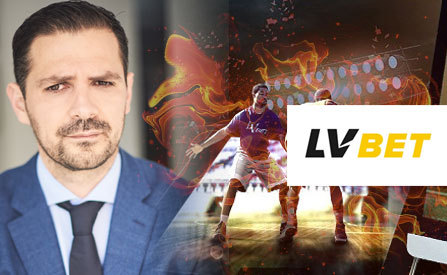 LV Bet, a sportsbook and online casino operator that works with a number of top tier suppliers in Germany and other significant markets, has announced the appointment of a new Chief Commercial Officer. Marcin Jablonski has joined…
…LV Bet from Twin Casino where he has held the title of Chief Brand Officer.
Following the success of Twin Casinos during his tenure, Jablonski was brought in to LV Bet with a mission of improving this company's footprint in Poland along with other international markets.
He is also expected to overlook product development projects and strengthen this brand's overall position on the market.
Jablonski brings invaluable experience to LV Bet that is a result of 12 years of hands-on work in the industry. Long before he boosted Twin's brand to its current status, Jablonski has…
…worked in marketing, affiliate, live event and acquisition roles at Evoke covering mainly European markets.
"I have been following LV BET for some time now and I am impressed how, within a relatively short time, the company has managed to secure its position in highly competitive markets,"Jablonski has stated.
Eager to take on the challenge, he doesn't hide the enthusiasm regarding his new position.
"At the same time, I also see the great potential and major development opportunities on the product side. There are exciting times ahead and I relish the opportunity to be part of LV BET's continued success."
His experience in European markets is promising to bring LV Bet the edge it needs to establish a presence in Poland. The company has been gearing toward this European market for a while.
As a part of that effort, LV has become the main sponsor of Polish main league Ekstraklasa football club Wisla Krakow. Jablonski's appointment will…
…undoubtedly help the brand establish an even more pronounced footprint in this country and elsewhere in the region.
The operator has also been involved in various football sponsorships in the United Kingdom where they are the official partner of Vanarama National League.
Commenting on the appointment of Jablonski, CEO of LV BET Adrian Sidowski has said: "Getting Marcin Jablonski on board matches perfectly with LV BET's global offensive.
Author: Dusan Trifunovic