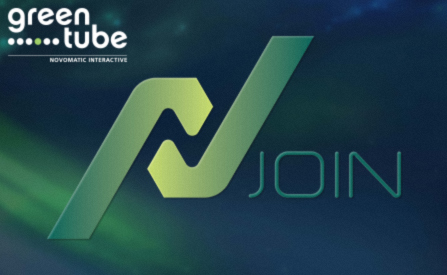 We all love to hear various news revolving around the release of new slots and beneficial collaborations between companies; however, news concerning the latest innovations are always more than welcome.
Simplifying Things:
Today we discuss something truly spectacular and unbelievable and it is arriving directly from one of the most inventive developers in the world – Greentube. Namely, they came up with something really useful, called nJoin.
It stands for a tool that is going to drastically cut down the entire process of the integration of their slots and other games into partner platforms. Prior to this new innovation, the process took a few months, but now, it has been reduced to a couple of days only!
And…
Furthermore, this magnificent tool efficiently helps B2B partners to build up a knowledge base about their games, as well as platform features in the blink of an eye. Moreover, they can also quickly launch, play their games, integrate, debug and rapidly resolve any issue that comes their way.
This cutting-edge tool was created to meet the expectations and needs of their B2B partners when it comes to integrating their games into their platforms. Amir Gharani, Head of Games Integration at Greentube, talked about the latest innovation:
"nJoin was a vision on paper last year, now it is a reality. Game integrations have never been easier and it's amazing to see feedback from the operators on how easy, effective and transparent the integrations have become for them with nJoin. In addition, this project would never be completed without having such a team of highly talented and inspiring specialists. Greentube is on a mission to establish itself as the world's leading B2B game provider and nJoin is an essential part of that journey."
Michael Bauer, Greentube CFO/CGO added:
"Our strategy is to continuously expand throughout Europe and the Americas. nJoin will be a catalyst in reaching our goals as future integrations will be more efficient and faster for both us and our B2B partners. I want to congratulate the team who did an amazing job from creating the concept until implementation. It is the first step in a series of innovations and improvements which we are planning to implement moving forward. Watch this space for more to come."
Let's Not Forget…
…to say a few more things about this product, that weren't mentioned earlier. Certainly, its most important features are its test suites, which serve as a guide and helps consumers figure out anything regarding the implementation of all B2B interaction between GT and their partners.
Then, for instance, any mistake can easily be fixed via efficient and fast feedback from the built-in diagnostic tools. At the end of integration, the operator has the opportunity to perform various tests and then to receive reports on which test have passed and which haven't.
Source: "Greentube Revolutionising iGaming Integrations In 2019" https://europeangaming.eu/portal/press-releases/2019/06/18/48274/greentube-revolutionising-igaming-integrations-in-2019/. European Gaming. June 19, 2019.
Author: Tatjana Markovic