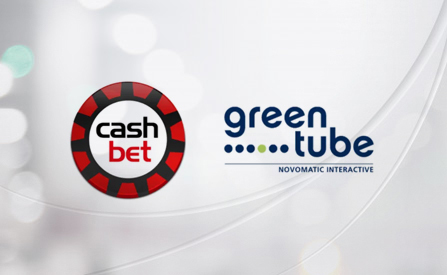 Greentube, the NOVOMATIC Interactive division, has announced that it has acquired the remainder of CashBet's CBC coin and the underlying blockchain technologies.
With this new acquisition, the division is looking to slowly enter the cryptocurrency game and boost its quality of service.
Entering the New Age:
Greentube is one of the latest slots providers to join the cryptocurrency game.
With the rise of Bitcoin and several other altcoins such as Etherium, it has become apparent that…
…cryptocurrency is slowly becoming a good alternative to fiat money. Greentube has signed an agreement with CashBet Coin that will allow them to offer an alternative payment method through its social gaming portfolio.
Greentube's social casino network has proven to be highly successful so far. Social casinos, unlike online casinos, allow patrons to stake virtual currencies. By adding CBC as a valid means of payment, the brand is essentially allowing its patrons to purchase Twist credits using this emerging cryptocurrency.
Michael Bauer, Greentube's Chief Games Officer, has shared his take on the new deal: "The acquisition of the CashbBet Coin Treasury allows us to expand the use of blockchain solutions and we are evaluating the spread across our B2C casino portfolio to enhance the customer experience. We've seen increasing demand from players to offer cryptocurrency as a payment option and the successful integration of CBC on GameTwist has demonstrated the benefits of the technology for social gaming."
Ed Brennan, President at CashBet Coin, offered a comment regarding the acquisition: "This deal completes our ongoing partnership with Greentube and is testament to the technical excellence and versatility of CBC. Given the scale of the company's social user base and operations, the acquisition will further advance the development of the technology. With CBC now under the control of a leader in the global iGaming industry, we look forward to establishing greater utility of the token and seeing many more integrations across Greentube's social products and services."
Being a part of a much larger entertainment network has allowed this software provider with offices in the United Kingdom to anticipate future trends.
By slowly accepting the crypto world and all of the benefits it brings to the table, Greentube might becomeone of the most competitive actors in tomorrow's iGaming world.
About:
Greentube is a large software provider that is a part of the Gauselmann Group. The company has been developing games since the late '90s when they created a very popular 3D skiing game. Since then, its team has remained at the cutting-edge of game development. The company is currently making some of the best slots on the market, propelling the industry forward with innovative features and technologies.
Being a part of the Gauselmann Group has allowed the brand to ensure a level of quality that has made them the respected brand it is today.
Source: "Greentube acquires majority of outstanding CashBet Coin" https://www.greentube.com/greentube-acquires-majority-outstanding-cashbet-coin/. Greentube. March 10, 2020.
Author: Dusan Trifunovic