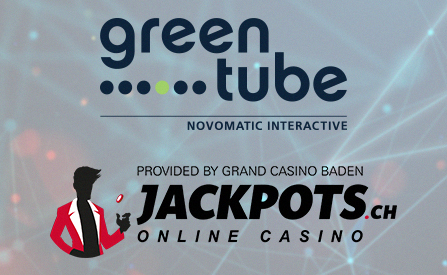 Greentube, a digital division of Novomatic Interactive, has signed a new content deal with Grand Casino Baden. More specifically, this provider has…
…made their entire portfolio of games available to jackpots.ch, which is the online facing division of Grand Casino Baden.
Conquering New Markets:
Greentube has been executing deal after deal with a number of big names in the business. This company's mid-term plans are anchored in sustained expansion into new markets all around the world. As such, they have also turned to Switzerland among other European markets. Switzerland is one of the latest European countries to regulate their gambling market while they may lose that title Netherlands quite soon.
The supplier, an interactive division of Novomatic, has expressed a lot of interest in Swiss markets. The company has decided to establish a solid foothold by signing a content deal that effectively adds the casino's online facing casino to their distribution network.
The venue serves as one of the largest gambling institutions in the country and has recently opened up its first online casino named, Jackpots.ch. Patrons of this site will have a chance to try out some of provider's most popular slot titles. This company will open up its entire portfolio, stepping in with the heavyweights such as Super Cherry Slots and others.
Benefitting Both Sides:
This deal promises to bring mutually beneficial results to both parties as Jackpots.ch is still in its infancy no matter how advanced and efficient the casino is. The truth is that it needs fresh content in order to…
…stay competitive while Greentube needs a solid ticket into the Swiss market.
Daniel Lechner, Greentube Head of Sales, has commented on the deal, offering his insight into the nature of the new partnership: "Partnering with Grand Casino Baden is an important step for Greentube, as we expand into Switzerland's online market. NOVOMATIC being the clear leader with land-based casino slots has allowed Greentube to rapidly secure major partnerships with leading operators."
"Providing our customers with famous Swiss games such as Super Cherry Slots will serve as a great advantage as we grow our jackpots.ch online brand," said Marcel Tobler, CFO of Grand Casino Baden. Greentube's portfolio of iconic titles perfectly fits our player profile and we look forward to offering our customers some of the most popular slot games in the market."
About the Supplier:
Greentube is a software provider that specializes in delivering niche content to various clients in the iGaming industry. This company has a strong reputation of being on top of their trade, especially when it comes to more complex solutions. Entering the global markets all the way back in 1998, this company has always been heavily invested in the gaming and entertainment industry.
Their approach to game development and a long track record of success has put them on the radar of Novomatic who later ended up acquiring them.
As part of Novomatic, it has gained access to a massive pool of resources that have only reinforced their already immaculate development process.
Source: Official Press Release "Greentube live in Switzerland with jackpots.ch" https://www.greentube.com/greentube-live-switzerland-jackpots-ch/. Greentube. October 24, 2019.
Author: Dusan Trifunovic