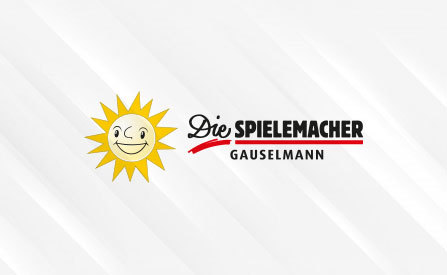 Gauselmann Group has been working on expanding its presence in the UK.
The company has launched its own slot brand called Merkur Slots, which will give it a…
…much more direct way of interacting with the UK domestic market. The new brand was launched in three locations, with more venues opening later this year.
Landbased Expansion
Gauselmann Group has launched the new brand on three locations in Southall, Lancaster, and Hornchurch back on July 4.
All of the locations are fully digitized, meaning that…
…patrons are welcomed to a whole range of awesome slot games and other gaming content. As expected, Gauselmann will put its own brand, Blueprint Gaming, front, and center while other software providers are also present with their portfolios.
Considering the evolving situation regarding social distancing, the new locations were designed to implement the Gauselmann "Open, clean, safe" campaign.
Mark Schertle, COO of Gauselmann group, has shared his take on the new brand and the newly opened locations: "This is a very exciting time for the Merkur Slots brand. So many companies haven't survived the effects of the pandemic and we are delighted to be able to give customers a brand-new experience in locations where we don't currently have a presence. It means a lot to us to be part of kick-starting the high street again and supporting the local community with new job opportunities,"
"We look forward to welcoming customers back to gaming after a small hiatus and we feel we have a unique edge in that we can offer them brand-new, modern venues that have been designed with social distancing in mind. Customers can game with total confidence. Thank you to all our staff who have worked tirelessly to get the venues up and running ahead of the opening," Schertle added.
This move by Gouselmann indicates that the brand is looking to expand the land-based side of the business during a time when online casinos are considered to be the main option for players worldwide. If executed properly, Merkur Slots could set the standard for future land-based operations under the current circumstances, at least in the United Kingdom.
About:
Gauselmann group is one of the oldest entertainment companies in Europe. The company was founded in 1957 by Paul Gauselmann, who laid down the foundation of the company and set the direction that will ultimately lead it to become the giant it is today. Being a quintessential German brand, it operates in numerous regulated markets around the world, offering various gaming content to its business partners and patrons.
Source: Narayan, Niji. "Gauselmann Group Opens New Venues in UK" https://europeangaming.eu/portal/latest-news/2020/07/10/73908/gauselmann-group-opens-new-venues-in-uk/. European Gaming. July 10, 2020.
Author: Dusan Trifunovic