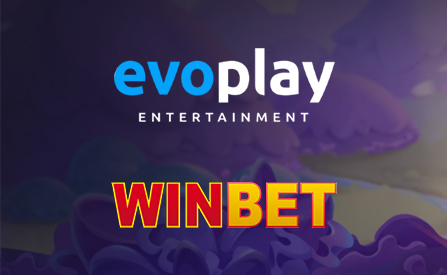 Evoplay Entertainment is the latest provider to recognize the potential of the newly emerging South European markets.
The company has signed…
…a content deal with Winbet in Romania, and thus entered this country's regulated markets. The Romanian operator is one of the largest in the region, making it a prime choice for a partnership.
Expanding South:
This partnership agreement marks Evoplay's official…
…move into Romania. It is the latest software provider to realize the potential of this emerging regulated market. The patrons of Winbet online casino are in for a treat in terms of boost in content.
With the deal signed and ready, the supplier will…
…open its entire content portfolio to its new partner. Some of the games that are about to go live at Winbet include the Clash of Pirates, The Robin Hood as well as the very first 3D slot in the industry – the Necromancer.
Heading into Romania means a completely new group of users for the popular London-based software provider. On the other hand, the operator stands to boost its offer with top quality slot games from a company known for its innovative approach to game design.
Evoplay has made a name for itself by taking the in-game features to a whole new level. It is also one of the first to bring VR technology to the reels.
With such a strong partner at their side, it's…
…arguable that Winbet will gain a competitive edge over its direct competition in the region.
Boosting European Footprint:
Vladimir Malakchi, chief business development officer at Evoplay Entertainment, said: "We are thrilled to sign with one of Romania's most popular operators in a deal which gives a further boost to our extensive European footprint. Winbet has a proven track-record of providing customers with an engaging diversity of gaming experiences, so we can't wait to introduce our content to its players."
Mark Adonia, General Manager at Winbet, added: "We're always aiming to provide top quality content while continuously diversifying our portfolio. Being the first in Romania to deliver Evoplay Entertainment's games does exactly that and we're sure Romanian players will be delighted to enjoy their most exciting titles on our website. Variety is a key component in the gaming industry, and with Evoplay Entertainment's catalog, we're sure it will prove to be another step in taking the WINBET experience to even greater heights."
About the Developer:
Evoplay Entertainment is one of the most innovative brands in the iGaming business. This company has been at the very forefront of tech development, including bringing advanced technologies such as VR into the world of iGaming. Despite being one of the youngest names in the industry, it has already built a formidable distribution network.
Source: Official Press Release "Live in Romania with Winbet!". Evoplay.Games. August 25, 2020.
Author: Dusan Trifunovic