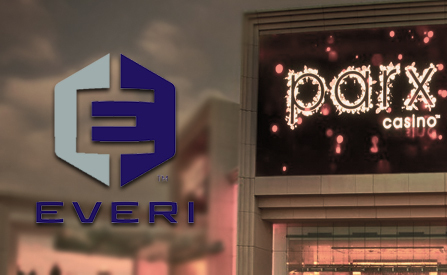 Everi Holdings Inc, a prominent software provider specialized in developing software and services for the iGaming industry, has announced an exclusive deal with Parx Casino.
The deal will include several exclusive titles to be released in the future, as well as Everi's current portfolio that meets the necessary requirements.
Reinforcing the East Coast Presence:
As a part of the deal, Parx's online casino will be supplied with…
…a selection of games including this company's popular stepper titles. Everi has launched 5 such titles that will go live across the online venue. Their patrons will soon have the chance to try Double Jackpot, Smoking' 777, Meltdown, Tiger7s and Vortex.
The partnership deal also accounts for future releases from Everi. Some of these will be exclusive to the casino. Titles like Star Magic and Sapphire Spin will be available only at this operator's casino.
Both companies have offered their comments on the new deal.
David Lucchese, Executive Vice President, Digital and Interactive Business Leader of Everi has stated: "We are excited to have Parx Online fully integrated with our remote game server (RGS), enabling us to directly deliver some of our highest performing land-based three-reel mechanical and video titles to their online player community. The addition of one of the premier online and land-based casinos in Pennsylvania to our RGS speaks to the power of our state-of-the art platform and our deep library of high performing slot games."
Matthew Cullen, Senior Vice President,Interactive Gaming and Sports at Parx, also commented on the deal: "Our aim is to offer guests throughout the region the absolute best gaming and entertainment experience. Access to Everi's library of compelling gaming content, in particular, their player favorite stepper titles, aligns with our mission as it allows us to further enhance the entertainment experience for our online players, which we believe will expand our customer base."
About the Company:
Everi Holdings is a company that offers a wide range of services to the iGaming industry. The company is known for their gaming products but also the tools they have developed to ensure…
…easy integration within any existing framework. Additionally, the company runs a robust system that has handled over $25billion in transactions in 2017 alone. Employing a massive team of professionals from just about…
…every field relevant to the iGaming industry, the company has evolved into a trusted source of content. The company currently works with some of the largest names in the business, including top tier operators in various highly competitive markets.
Source: Narayan, Niji. "Everi Holdings Launches Exclusive Gaming Content with Parx Casino" https://europeangaming.eu/portal/latest-news/2020/01/09/61391/everi-holdings-launches-exclusive-gaming-content-with-parx-casino/. European Gaming. January 9, 2020.
Author: Dusan Trifunovic