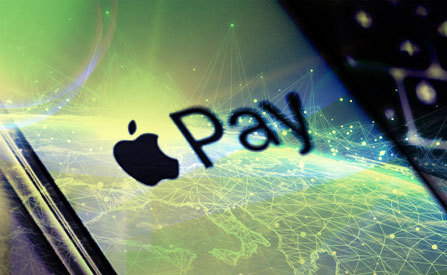 FIA, a global financial technology provider, has published predictions that the online gambling space of the future will be anchored in digital wallets as opposed to…
…more traditional methods of payment. The company is basing its predictions on data acquired from its recently acquired subsidiary.
Tracking Emerging Trends:
FIS has recently published its annual report titled, Global Gaming Payments. Based on data taken from Worldpay – one of their recently acquired subsidiaries, FIS has…
…concluded that over 35 percent of online gaming payments were conducted using a digital wallet of some kind.
The company has says the report will make a mid-term projection that predicts digital wallets to become the prevalent method of payment in the gambling industry by 2022.
Indicators for such predictions are numerous, with the most obvious one being the emergence and proliferation of smartphones around the world. More and more users are …
…being introduced to digital wallets as technology advances towards simplified payment systems and procedures.
FIS has also predicted that only certain types of digital wallets will become prevalent as the focus shifts from card-based systems.
They have specifically named Apple Pay and Google Pay as examples of SCA-approved digital wallets that will see a massive increase in use and popularity within the given timeframe.
Interestingly enough, FIS predicts that the first tangible changes in the payment method preference will occur in Europe rather than the United States, where this company predicts a 10% decrease in the use of credit cards by 2022.
Countries such as Italy, France, Denmark, and Germany will most likely be the epicenter of the shift towards digital wallets.
The technology itself has already proven to be effective in limited use. Online casino patrons have found that digital wallet transaction is faster and easier compared to more traditional forms of payment.
Steffan Jones, VP of commercial development, gaming and trading at FIS, explained: "The increasing draw of mobile gaming has made instant access to winnings essential for complete player experience.
"Quick payouts have now become a reality via FastAccess funding enabled by Visa Direct. This year is sure to see further roll-out of this service across Europe and adoption across the online gaming community.
"The upcoming implementation of SCA should also be a key priority for the gaming industry. With operators needing to be mindful that they are approving or declining the right payments at all times in a PSD2-compliant way without hampering the player experience.
"Digital wallets, especially those that include an additional layer of biometric authentication such facial recognition or fingerprint, could be an alternative for players, and we expect to see increased take up of these payment methods within online gaming as a result."
The emergence of digital wallets has opened a number of debates regarding privacy and security. While wallets that meet all of the…
…SCA requirements are considered safe, there are still many concerned parties who feel that current levels of encryption in centralized digital wallets leave plenty to be desired when it comes to privacy and security of information and funds.
Source: "Digital wallets to become preferred payment method for online gaming" https://www.casinobeats.com/2019/08/19/digital-wallets-to-become-preferred-payment-method-for-online-gaming/. Casino Beats. August 19, 2019.
Author: Dusan Trifunovic