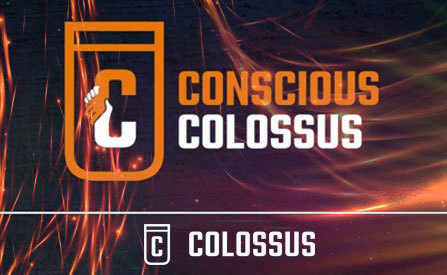 Colossus Bet, one of the premier suppliers of sports jackpot and other iGaming content, has announced the…
…launch of their own charity scheme. Named 'Conscious Colossus,' the new initiative is meant to lay down the groundwork and help various charitable organizations further down the road.
Giving Back to the Community:
Colossus Bet, one of the main suppliers of Betclic and other top tier operators, is not the first company from the iGaming sector to turn to charity work. However, their effort is…
…definitely among the most impactful ones. With that said, the company behind this project has already selected three charities to officially put Conscious Colossus into motion.
Charities in question are the Greyhound Trust, Alive and Kicking and YGAM – a youth charity based in the United Kingdom. Colossus has…
…agreed to support these organizations through financial means and otherwise. While the donations are bound to make a difference, it is arguable that Colossus' other resources might prove to be much more valuable.
With a large network of affiliates and partners which includes online casinos as well, Colossus can do a lot towards spreading the awareness of these charities' goals.
Eva Karagianni-Goel, the CCO of Colossus Bets has offered her comment on the newly launched charity drive: "As a company, we are fortunate to provide an inherently responsible product with a low impact ethos designed to minimize problem gambling. But for a while, we've also talked about taking a stance on what it means to be a responsible company in a far broader sense and this is how Conscious Colossus came to be. The scheme is about engaging with causes that are close to our hearts as citizens and humans, not just providers of a gambling product, and we are really excited to start this journey with 3 amazing charities that have impressed us with their spirit and impact."
Lesley Blackband, Head of Partnerships at YGAM has commented on this story as well: "YGAM was founded in 2014 to address the gap in education around gambling. Our workshops and awareness programmes provide the tools and resources to help young and vulnerable people make informed choices around gambling, gaming, and their potential risks. Partnerships like the one with Conscious Colossus help us to expand our services and we hope that it will inspire more companies to support our work."
About YGAM:
YGAM is a major UK-based charity that is focused on reducing the risks and impact of gambling among younger generations. Young Gamers and Gamblers Education Trust is the first organization to deliver…
… an accredited gambling awareness education program. As such, they offer training programs for teachers and youth workers that will allow them to recognize those affected by gambling issues.
Furthermore, YGAM has started working with universities in an effort to spread the message and train students to become YGAM Peer Members. This part-time position allows those involved to…
…spread the message and implement harm prevention programs in their local communities. The charity's ultimate goal is to spread awareness among youth in the UK and elsewhere around the world.
Source: "Colossus Bets Launches "Conscious Colossus" Charity Initiative" https://europeangaming.eu/portal/latest-news/2019/07/26/51410/colossus-bets-launches-conscious-colossus-charity-initiative/. European Gaming. July 26, 2019.
Comment: Kudos to Colossus for doing this. They didn't have to, yet they did.
Author: Dusan Trifunovic