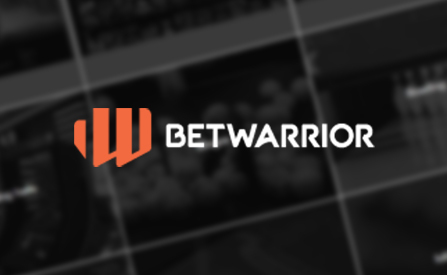 BetWarrior, a mobile gaming platform operator, has expanded their offer with the addition of MGA Games portfolio. This move comes in light of BetWarrior's…
…goal of becoming the leading platform for fully native mobile casino experience in the world.
Building Long-Lasting Partnerships:
Betwarrior is continuing on with their plan of gathering the very best from the mobile iGaming division. This Spanish software provider is looking to…
…increase their offering as they are in the middle of establishing a positive foothold in the LATAMregion. Having a strong and competitive company like MGA Games at their side will give them an edge in their future endeavors.
MGA is bringing over a library consisting of more than 30 classic bingo titles, slot games and other content. Fans of this brand will recognize popular games such as the Mariachis, Castle and Zeus and many more. Once the…
…integration is fully complete, patrons of BetWarrior's online casinos will be able to enjoy these titles through this company's native mobile application.
More than Exposure:
With that said this deal brings MGA Games more than simple exposure. This company is always on the lookout for partners that think outside of the box.
Jose A. Giacomelli, General Manager at MGA, offers a better insight on this: "MGA Games is always looking to partner with innovative new operators, and BetWarrior certainly ticks the box. Its product is already setting the bar for the mobile casino experience, so it was paramount that our content was part of this. We are thrilled our games are now live and look forward to building a long-lasting relationship with the BetWarrior team."
Their new partners have also made a statement.
Katalin Horvath, Casino Product Manager at BetWarrior, commented on the new deal stating: "MGA Games has long been established as one of the leading casino content creators in Spain and beyond. With BetWarrior already live in part of Latin America, we very quickly identified this content as a must-have to ensure we offer the absolute best to our players. The MGA Games team has been a pleasure to work with, and the integration into our fully native mobile app has been seamless."
MGA will become available throughout BetWarrior-affiliated online casinos as soon as the deal is finalized.
About:
MGA Games is one of the oldest software developers and content providers in Spain. Established in 1978, they have created their first award-winning gaming machine and later moved on to creating first Family Entertainment Centers and Electronic Casinos. The company has decades of valuable experience under its belt, which has helped them to recognize new markets and developing trends.
Today, it makes some of the best online slot games, video-bingo and other gaming content for the iGaming industry. They are one of Spain's most popular providers, which has brought them a number of high-profile partnerships so far. Although mainly focused on Spanish speaking regions, this company is looking to expand its reach across different regulated markets.
Source: "BetWarrior adds MGA Games content to growing portfolio" https://calvinayre.com/2019/09/09/press-releases/betwarrior-adds-mga-games-content-to-growing-portfolio/. Calvin Ayre. September 9, 2019.
Author: Dusan Trifunovic