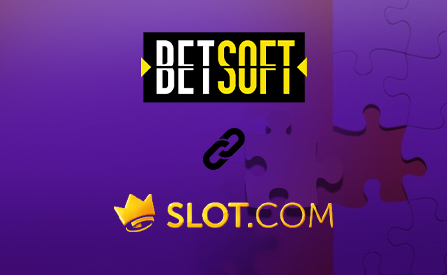 Betsoft has announced a strategic partnership deal with Slot.com – a prominent social casino provider that offers a large portfolio of such gaming products.
With the deal inked and ready, both companies are looking towards potentially rewarding new opportunities.
New Opportunities in the Social Segment:
Betsoft has been busy since the beginning of the year. The company has signed several important partnership deals with various online casino operators and released a few successful titles. However, they have also focused on the social side of online casino gaming.
Namely, the developer has announced that it has entered a strategic partnership deal with Slot.com, a prominent social casino operator. This deal will allow patrons of this casino to enjoy some of most innovative slot games on the market. The supplier has made a name of itself by building highly immersive, cinematic games.
The ability to tap into such an awesome portfolio will give the operator a competitive edge in the social casino segment.
On the other hand, Betsoft will get more exposure among social players, which will arguably boost its reputation across the board.
A Steady Stream of Fresh Content:
Yair Martínez, General Manager of Slot.com, shared some insight regarding the new partnership: "We believe our partnership with Betsoft will be an enduring one, and we hope to add more Betsoft content to our portfolio to help meet player demand. We are satisfied that, in addition to the immediate content that is currently being integrated into our portfolio, this partnership will also provide Slot.com with a steady stream of new, high-quality games that will appeal to our global player base and support further international growth."
Annamaria Anastasi, Marketing Director of Betsoft, offered her comment on the new deal: "Social casino represents a significant growth area for content providers who can meet players' expectations for quality, variety, and engagement. Betsoft was founded on the principle of cinematic gaming, marrying a new level of audio-visual excellence to the innovative themes and gameplay mechanics that make a successful slot game. This makes us an ideal source of content for social casinos and we are proud to be in a position to provide world-class content to Slot.com's worldwide audience."
The new content will go live at Slot.com social casino as soon as the deal is finalized.
About the Developer:
Betsoft is one of the more innovative software providers with a strong presence in the iGaming industry. Known for its high-quality slot games that involve 3D animations and cinematic graphics, this company has become synonymous with innovation.
Its team has decades of cumulative experience under their belts, allowing them to come up with exciting new titles on the regular. The company currently operates in some of the most competitive markets around the world, making them an international provider.
Source: "Betsoft Signs Leading Social Casino Slot.com" https://betsoft.com/media/betsoft-signs-leading-social-casino-slot-com/. Betsoft. April 7, 2020.
Author: Dusan Trifunovic