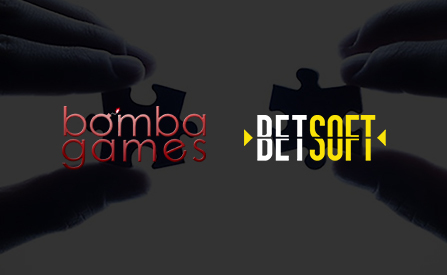 Betsoft, a prominent game developer focused on delivering high-end slots, has brought another name to their group of official distributors. Bomba Games has opened up a few of their brands…
…and will be offering the developer's content to a large number of their patrons. Speaking of which, players frequenting this operator's casinos will have the chance to enjoy new titles fairly soon.
Entering New Markets:
The game developer has been working on expanding its reach and establishing a more noticeable presence in key markets. Adding new operators to its list of distributors has been one of the main goals for the brand this year. The latest achievement on this front has been the addition of Bomba Games, an MGA-licensed operator within the Eagle Gaming group that has been offering various content to patrons from alternative markets such as Greece but also larger markets such as Spain.
Working with such operators allows Betsoft to access new markets but also reinforce their position in markets where they already have a presence. Its latest partner will start distributing newly acquired slot games and other content via 4stargames.gr.
Brand Statements:
Francesca Raniolo, Sales executive at Betsoft, offered her insight regarding the new deal: "We are delighted to have partnered with Bombagames. They have forged an excellent reputation since launching earlier this year, and we are both excited to see our partnership develop."
Dimitris Chatzidakis, Head of Marketing at Bomba, commented on the new partnership as well: "We are really excited to be able to offer Betsoft's innovative content. Working towards the expansion of our business in several markets, Betsoft's games will not only be a valuable addition to our current product offering, but also a great marketing tool helping us exceed player expectations."
About Betsoft:
As one of the premier software providers operating in the iGaming industry, this company is known for delivering top quality content that is backed up by a team of dedicated, experienced professionals. Its main focus is on 3D games that lean towards the more cinematic experience. On top of that, its games bring numerous unique features.
Its current portfolio of games has made it a fairly popular provider. Since it was first founded, it has
…signed a number of high-value content deals with numerous operators. Their list of distributors also includes a few top tier operators such as LeoVegas, ComeOn and others.
About Bomba:
The Eagle Gaming brand that is focused on delivering high-quality content to various markets around the world. Although it is focused mainly on Greece, they are a part of a group of brands that…
…work in several emerging markets in Europe, but also a few LatAm markets. It takes pride in delivering a diverse portfolio of online casino content that as well as other iGaming services.
Source: Narayan, Niji. "Betsoft Signs Deal with Bombagames" https://europeangaming.eu/portal/latest-news/2019/10/30/57581/betsoft-signs-deal-with-bombagames/. European Gaming. October 30, 2019.
Author: Dusan Trifunovic