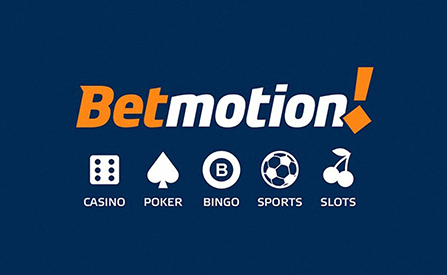 One of the largest online gaming platforms in Latin America, Betmotion, has moved its entire online presence to a brand-new platform that is being set up by Patagonia Entertainment.
This migration came as a result of its efforts to improve user experience and offer their products in a more versatile environment.
Mutually Beneficial Cooperation:
The Latin American company's most popular titles will greatly benefit from the new platform, but so will Patagonia. Despite the new system's impressive infrastructure and…
… unique benefits, Patagonia needed a boost that would help them lift the whole project off the ground and offer something other online casinos don't have.
The massive momentum behind created by the LatAm company's portfolio has presented itself as a perfect choice for this occasion. With such a highly efficient mutually beneficial system in place…
… both companies are looking forward to seeing positive results of this deal.
The COO of Betmotion, Luis Traversa, shared his optimism regarding the new arrangement, saying: "The first half of the year has been one of relentless growth for the business and our migration to the Patagonia Entertainment platform sets us up perfectly for accelerated expansion. Our mobile-first strategy and dedication to offering the best user experience possible is key to further success in LatAm."
On Patagonia's side, Victor Arias, the Global Business Development Manager at Patagonia Entertainment, has also offered his comment on the migration: "Our omni-channel platform will enable Betmotion to diversify its offering and continue its strong growth in Latin America. We're thrilled to welcome Betmotion as a partner and give our games extra exposure."
As for an average user…
…they have a lot to look forward to. The all-new platform designed by Patagonia is going to make online gaming a much smoother experience altogether. Players will be able to…
… take full advantage of the new infrastructure and enjoy perks such as separate real money and bonus wallets and more. Online slots and other games will gain a whole new dimension with these upgrades.
It will be particularly interesting to see how live betting games such as blackjack, are going to be improved with the new features.
With an already solid foothold in the Latin American markets, Betmotion is most likely going to solidify their position as a market leader in this part of the world thanks to their new partner's cutting edge omni-channel platform design.
About Patagonia Entertainment:
The company started out as a video-bingo development team that offered their services to various online casinos. Since 2014 the company started designing and publishing their own games, where they experienced a lot of success.
So much so that in 2016 they started integrating other providers' games into their platform. This has allowed them to…
… put together a complete offer with various games and services, and present that to their clients as a one-stop-shop product. Today, this company is known for its quality integrated solutions aimed at growing online casino businesses from the ground up.
Their B2B clients can expect everything from sports betting, live betting, casino games, and board games. Their omni-channel platform makes it easy for land-based casinos to establish a solid online presence.
Source: "Betmotion Migrates to Patagonia Platform" https://europeangaming.eu/portal/latest-news/2019/07/18/50840/betmotion-migrates-to-patagonia-platform/. European Gaming. July 18, 2019.
Comment: It's good to see that Latin America is going to get such a high-end user experience.
Author: Dusan Trifunovic