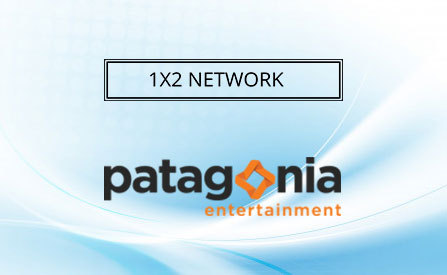 1X2 Network, a content provider specialized in iGaming software, has signed an important partnership deal with Patagonia Entertainment. The deal will bring 1X2's content…
…to a wide range of customers in the LatAm region where Patagonia runs a large distribution network.
Exploring New Markets:
1X2 has been on a path of sustained expansion when it comes to entering new markets all around the world. However, this latest deal represents a move towards…
…a whole different region. The company will offer their full suite of games to various B2B clients and their respective player base via the agreement. It will spearhead the content licensing with…
…some of their best titles as well as slot games from the IronDog Studio and Leap Gaming. This entire content package has experienced great success in the markets of Sweden, Spain while the company is licensed to offer their services in the United Kingdom and a number of other competitive markets.
Comments on the Deal:
Kevin Reid, Chief Commercial Officer at 1X2 offered a comment regarding the new deal: "Latin America has huge potential and we are thrilled to grow our partnerships across the region. Our titles have enjoyed huge success in markets around the world and we believe they will be just as popular among players in the rapidly growing Latin American market."
His colleague, Samuel Lewis who is also the Business Development Manager for the brand, offered an insight of his own: "We are delighted to be entering the Latin American market and partnering with Patagonia. We always strive to provide the best experience to players in all regions and this agreement is a major step towards achieving that. We are excited to have the opportunity to combine our ever-growing content with Patagonia's regional expertise, and really look forward to seeing where this partnership can take us."
On the other end of the negotiating table, Victor Arias, the Global Business Development Manager at Patagonia, stated that this was an easy deal for them as it aims…
…to offer only the best content to its customers.
"The Latin American market continues to develop and mature, and player demands are changing, which is why it is so vital for operators to offer proven content from established developers such as 1X2 Network,"adds Arias.
About 1X2 Network:
The company was founded in 2002 with the goal of creating new and exciting content for the iGaming market. Based in the UK, this company has been…
…on the cutting edge of soft gaming content development for a better part of a decade. Today, it employs a large team of talented professionals who keep the creative side of the company strong. On top of that…
…this provider works with a number of 3rd party providers who offer their content via 1X2's 3PI interface.
Source: "1X2 NETWORK SIGNS LAT AM DEAL WITH PATAGONIA ENTERTAINMENT" https://1x2network.com/#/news/1x2-network-signs-lat-am-deal-with-patagonia-entertainment. 1X2 Network.November 20, 2019.
Author: Dusan Trifunovic